Online Natives can Win with Brick-and-Mortar: Q&A with Headliner Labs
by Hugh Williams on 17th Dec 2018 in News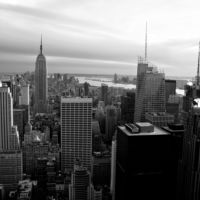 While current trends are seeing brick-and-mortar retailers spending more money improving their online shopping experiences, there are also examples of digital natives looking to expand to physical locations. Glossier is the most recent online brand to do just this, opening a New York showroom and flagship store. In this Q&A, Caroline Klatt, CEO & co-founder, Headliner Labs, explains why we are seeing this trend, and the relevance brick-and-mortar still holds in retail. 
How does Headliner Labs work with retailers?
Headliner Labs is the leading conversational marketing platform for retail and e-commerce companies. Our customers — retailers and brands including Saks Fifth Ave, Cole Haan, Modell's, Kenneth Cole, Sally Beauty, Carbon 38, Ouai Haircare and many more — leverage our platform to send marketing messages to their customers and potential customers inside of chat channels like Facebook Messenger. The messages are smart, personalised and highly relevant to each customer, whether it's a refill reminder, recommending products they will love, or reminding them of an abandoned cart. The results speak for themselves: the messaging campaigns have a 90% open rate, 35% CTR and an average ROI of 15X.
Has the rise of e-commerce pureplays and direct-to-consumer brands changed the way you work with your clients?
It has indeed, because pureplays and DTC brands are forging customer relationships that are entirely digital, from inception through conversion. They are showing that these relationships can be incredibly deep and personal. When the right tools are leveraged, e-commerce pureplays can have a stronger degree of knowledge about their customer which results in better marketing in the right channels, more sales, and happier customers.
With the rise of online retail, what must brick-and-mortar stores do to remain relevant?
Any retailer that wants to be relevant in 5 years is investing in conversational marketing. It's easy to forget that smartphone usage has become pervasive only in the last decade or so, and it has utterly upended the information flow to consumers. Any retailer or brand that wants to reach customers and potential customers effectively must have a strong and relevant presence in the mobile destinations where users spend all of their time: social and chat channels. Brands must have interesting, unique, visually stimulating content on social. That's where they speak en masse. Then, in chat — whether it's Facebook Messenger, Whatsapp, SMS — they must speak to consumers 1:1, sending highly relevant, personalised messages that ease the shopping experience from discovery through purchase.
What are the benefits to e-commerce pureplays rolling out physical locations?
E-commerce pureplays rolling out physical locations is an exciting trend, one that is obviously the opposite of the major trend of traditional retailers moving online. With physical locations, e-commerce pureplays can bring the brand to life. Pureplays have been incredibly effective at building highly designed digital brands, reflected in the owned channels (website, emails, Headliner chat messages) and in social media. With a physical destination, customers enter the tangible world of the brand they've met online. They can see, touch and try the products before buying, and they can do it in heavily branded spaces. The result is more experiential than straightforward e-commerce. These stores are destinations, and the customers coming in are already primed to purchase.
What does the future hold for Headliner Labs?
Our goal at Headliner Labs is to help every retailer and brand communicate as effectively as possible with their customers in a manner that is scalable and automated. This means enabling brands to provide their customers with helpful, highly personalised information, and doing so in an automated, scalable way.  At Headliner, we continue to roll out more campaign types, and to build out our AI engines to infuse these campaigns with the smartest machine learning possible, so that brands continue to rely on Headliner as a key digital revenue driver.
This content was originally published in RetailTechNews.