Lovehoney CEO Steps Down; Celebs Back Bamboo Toilet Paper with USD$3m Funding for Cloud Paper
by Lindsay Rowntree on 25th Sep 2020 in News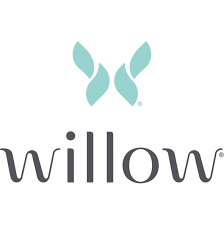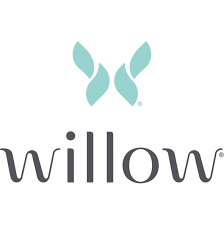 The FGB Digest brings you the latest news on the world's fastest growing direct-to-consumer and challenger brands. In this week's edition: Wearable breast pump startup  Willow raises USD$55m; Bamboo toilet paper brand Cloud Paper raises USD$3m; Lovehoney CEO steps down after 12 months; Stitch Fix shares tumble after Q4 losses; Plant-based startup Daring raises USD$8m; Freeletics fitness app secures £20m; and fintech Petal raises USD$55m.
Wearable breast pump startup Willow raises USD$55m
Willow, the US startup which makes wearable breast pumps for women, has received USD$55m (£42.8m) in funding in a second stage  Series C round, taking the company's total funding to date to USD$117.5m (£91.6m) over four rounds. The funding was led by NEA and Meritech Capital Partners, the latter of which led a USD$20m (£15.6m) investment into the company back in December 2019.
It's a substantial investment in a market that is still on the small side, with a report estimating the entire femtech market to be worth approximately USD$1bn (£779m). Plans for the fresh round of funding include developing new products beyond the breast pump, to bring to market in 2021.
Bamboo toilet paper brand Cloud Paper raises USD$3m
Cloud Paper, the purportedly ethical toilet paper company, has received [insert toilet-based joke here] USD$3m (£2.3m) in seed funding from a bunch of celebrities that want to make the world a better place. The round was led by Greycroft, with participation from Ashton Kutcher, Marc Benioff, Mark Cuban, Gwyneth Paltrow, Robert Downey Jr, Ciara, I could go on.
The benefits of toilet paper made from bamboo, which grows quickly and easily, rather than tree pulp, has long been protested. Chris Forbes, co-founder of UK-based competitor The Cheeky Panda, shared his views on the sustainable toilet paper market on the FastGrowthBrands podcast earlier this year, if you want to find out more.
The latest celeb-backed funding brings US-based Cloud Paper's total funding to USD$4.6m (£3.6m) to date, and the company plans to use the funds to expand its operations and business reach.
Lovehoney CEO resigns after 12 months
The CEO of "the sexual happiness people", Lovehoney, has stepped down after only 12 months in the role. Sarah Warby, who was previously marketing director at UK grocery chain Sainsbury's, has cited family reasons as the cause of her arguably premature exit. The lockdown has served well for Lovehoney, with the company reporting in May that it was experiencing strong financial results during the period. This was likely due to an increased focus on self care and sexual intimacy (and maybe boredom) from Brits stuck at home. The news of Warby's departure comes days after Lovehoney announced the acquisition of a majority stake in Swiss online sex toys retailer, Armorana.
Stitch Fix shares tumble after it reports Q4 loss of USD$44.5m
Stitch Fix, the online personal styling service, saw shares plummet by 14% after it announced losses of USD$44.5m (£34.7m) for its fourth quarter ending 1 August, compared with earnings of USD$7.2m (£5.6m) in the previous fourth quarter. The company had a tough third quarter as a result of significant logistical challenges during a demand surge at the start of the pandemic, which saw net losses of USD$33.9m (£26.4m), with sales falling by 9%.
But it's not all doom and gloom for the public company. Revenue increased by 11% to USD$443.4m (£345.6m) compared with the previous year, and active clients grew by 9% to 3.5 million. In trading overall, Stitch Fix's shares are up 23% in 2020, bringing its market cap to USD$3.2bn (£2.49bn). In June the company announced it would be laying off 1,400 stylists in California, but that it eventually plans to hire even more, just located in different parts of the US, where the cost of living is cheaper.
Plant-based chicken startup Daring raises USD$8m in Series A
In plant-based news, the 'not-chicken' startup, Daring, announced it has raised USD$8m (£6.2m) in Series A funding. The funding, led by Maveron, will be used by the brand to support its expansion into retail and food service, as well as marketing and staffing. The investment round ties in with Daring's latest product launch, 'Breaded Daring Pieces'. Founded by Ross Mackay and Elliot Kessas in Los Angeles in 2018, Daring hopes to emerge as leader in the next wave of cleaner meat substitutes, which will replace the current overly processed incumbents.
Fitness app Freeletics secures £20m funding in Series B
News about more money being pumped into fitness this week, with AI-powered fitness app, Freeletics, securing £20m in Series B funding. This brings the company's total funding to date to £54.5m. The German-based company plans to use the funds to develop new tech, expand its global footprint and enter into new business verticals. Freeletics is on track to double new customer revenue in 2020 revenue, and has also doubled subscribers to over 600,000 in the past 18 months.
Credit card startup Petal secures USD$55m funding
US-based fintech startup, Petal, has raised USD$55m (£42.8m) in a Series C round, bringing its total funding to USD$435m (£339m) since it was founded in 2016, with its equity funding totalling USD$100m (£77.9m). The credit card startup's point of differentiation is that it uses an alternative to traditional credit scoring, which it calls 'cashflow underwriting', enabling the company to provide credit access to individuals without established credit history: an addressable market of some 45 million Americans. This eligibility process has served Petal well during the Covid-19 crisis: where many financial institutions have had to pull back on making credit available, Petal has been able to do the opposite.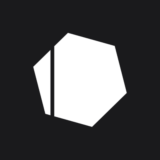 Get the latest news, market analysis, and funding status on Freeletics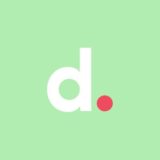 Get the latest news, market analysis, and funding status on Daring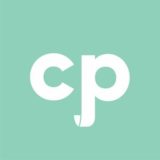 Get the latest news, market analysis, and funding status on Cloud Paper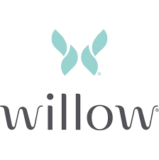 Get the latest news, market analysis, and funding status on Willow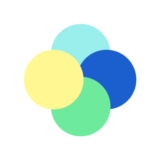 Get the latest news, market analysis, and funding status on Petal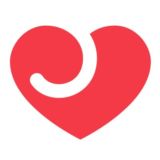 Get the latest news, market analysis, and funding status on Lovehoney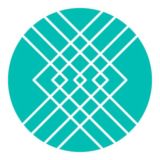 Get the latest news, market analysis, and funding status on Stitch Fix