FairShake Raises from Warby, Allbirds and Harry's Founders; WPromote Buys Metric Digital in DTC Play
by Hugh Williams on 3rd Mar 2020 in News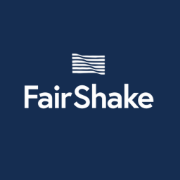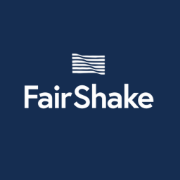 DTC's Daily Digest brings you the latest news on the world's fastest growing direct-to-consumer and challenger brands. In today's edition: FairShake raises from Warby, Allbirds and Harry's founders; WPromote buys Metric Digital in DTC play; and Robinhood crashes on busiest trading day. 
FairShake raises from Warby, Allbirds and Harry's founders
FairShake, a company that allows individuals to reach fair resolutions in disputes with large companies, raised USD$3m in seed funding. 
The round was led by First Round Capital, with participation from Founder Collective, BoxGroup and founders of Warby Parker, Allbirds, Harry's and LegalZoom.
FairShake is a justice-driven startup that allows consumers to take on telcos, banks, gyms, rideshare and more and win compensation. Through the platform, consumers can demand action from large corporations when corporate customer service leaves them feeling frustrated and ripped off over issues like over-billing, not honoring sales promises, and wrongly damaged credit. The digital platform empowers users to bring a consumer claim by automating legal research, document creation, and the delivery process. While not attorneys, experts then guide users through the process of negotiating a successful resolution to their claim. Disputes not resolved in negotiation can be escalated to the private court system known as consumer arbitration, with FairShake automating process of filing with the American Arbitration Association. 
WPromote buys Metric Digital in DTC play
Digital marketing agency WPromote is acquiring performance marketing shop Metric Digital in another sign of how the DTC market — and the companies that service them — is maturing. The acquisition will let Metric Digital, known for work with brands like Bonobos, Hint Water and M.Gemi, grow beyond its direct-to-consumer roots and WPromote to add more performance marketing capabilities to its repertoire.
As DTC companies have matured, moving beyond the Facebook and Instagram ads that helped them acquire customers, so too have the agencies that specialise in working with them. With this acquisition, Metric Digital employees will now be able to more easily work with larger brands and use the technology and data capabilities of a larger agency to do so.
Agencies specialising in the needs of DTC companies have cropped up in recent years including shops like Gin Lane, Derris, Yellowhammer and Azione, among others. Shops that specialise in DTC have caught the eye of holding companies as holding companies look to get on the DTC boom. This past Fall, for example, Dentsu shop iProspect acquired performance marketing agency MuteSix.
Robinhood crashes on busiest trading day
Robinhood, the startup with a stock trading app valued upwards of at least USD$7.6bn, suffered one of its worst outages on one of the busiest trading days of the year.
As the Dow Jones Industrial Average enjoyed the single biggest point-gain since 2009, Robinhood's application fell prey to an error that locked users out of the service for the duration of Monday's trading.
The company's mistake could cost its users lots of money as they sought to trade on stocks that were hit in last week's string of losses due to investor worries over the impact the novel coronavirus would have on the global economy.
This isn't the first time that Robinhood's code has got the company into trouble. Last year, faulty coding allowed users to borrow more money than the company intended, giving a potential windfall to would-be traders.
Want this in your Inbox? Sign up to our newsletter here!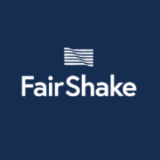 Get the latest news, market analysis, and funding status on FairShake