Goodlord Raises £10m in Series B; Different Dog Crowdfunding for Eventual Exit
by Hugh Williams on 10th Mar 2020 in News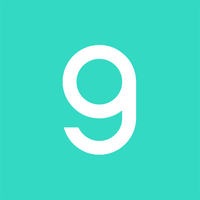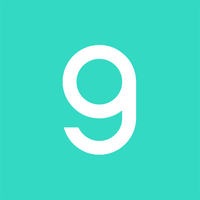 DTC's Daily Digest brings you the latest news on the world's fastest growing direct-to-consumer and challenger brands. In today's edition: Goodlord raises £10m in Series B; Different Dog crowdfunding for eventual exit; and Robinhood crashes as Wall Street reels.
Goodlord raises £10m in Series B
Goodlord, the London proptech startup that offers cloud-based software to help estate agents, landlords and tenants manage the rental process, has raised £10m in Series B funding. 
Goodlord says it will use the additional capital to invest in its engineering, product and customer facing teams. Despite layoffs back in early 2018, the company grew from 47 to 97 employees last year and currently has a number of open positions.
The company's SaaS enables letting agents to digitise the moving-in process, including utilising e-signatures and collecting rental payments online, while tenants benefit from a tenant dashboard and more transparency. This is a marked difference from most startups in the rental market space, who are looking to destroy brick-and-mortar letting agents. 
To solve another pain-point for tenants and landlords/agencies, Goodlord has introduced "virtual banking technology" for customers. Provided in partnership with fintech Modulr — a company also used by the likes of Revolut — Goodlord provides each tenant with a dedicated bank account number to pay their rent into.
Different Dog crowdfunding for eventual exit
Sustainable fresh dog food business Different Dog is crowdfunding on Seedrs. The business has just surpassed its goal of £750k, and has currently raised nearly £774k.
The business, which saw 5x growth in 2019, intends to seek an exit opportunity in approximately five years. Different Dog is a subscription business, with over 740 subscribers, up from around 100 at the start of 2019. 
Half of his funding will be used on marketing. The business states that their cost of acquisition is £53. Given this figure, 50% of the funding would pay for acquisition of approximately 7,500 customers. Amongst other activities, Different Dog will be stepping up their presence at events, significantly increasing digital marketing activities and launching a referral scheme. 
The other half of the funds will go towards systems optimisation and maintenance, new hires across tech, marketing and ops, and working capital. The aim is for this raise to give Different Dog sufficient capability and runway to reach break even.
Robinhood crashes as Wall Street reels 
Investors using the trading app from Robinhood were once again locked out of trading after the app went down on another tough day of trading on Wall Street.
After about an hour of downtime, functionality on the app has now been partially restored. The latest outage came one week after an outage took down the app on what was one of the busiest trading days of the year.
In the aftermath of the outage, Robinhood founders said that they would compensate investors impacted by the outage on a case-by-case basis. The outage coincided with a dismal day for stocks on Monday. The major averages cratered as investors braced for the economic fallout from the coronavirus and a shocking all-out oil price war.
The heavy volume sell-off triggered a key market circuit breaker minutes into the opening bell. Trading was halted for 15 minutes until reopening at 9:49am ET.
Want this in your Inbox? Sign up to our newsletter here!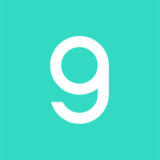 Get the latest news, market analysis, and funding status on Goodlord