Zumo Nears Funding Goal; MelodyVR Acquires Rhapsody International
by Grace Dillon on 25th Aug 2020 in News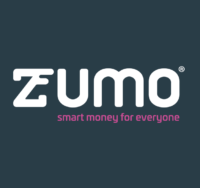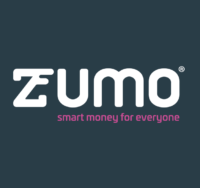 The FGB Digest brings you the latest news on the world's fastest growing direct-to-consumer and challenger brands. In today's edition: Zumo nears it Seedrs crowdfunding target; virtual live music company MelodyVR purchases Rhapsody International; and voice-messaging service Yac receives funding from Slack.
Zumo zooms towards £1.1m fundraising target
Edinburgh-based fintech Zumo is inching ever-closer to clinching its latest fundraising target of £1.1m. The digital wallet start-up generated £1m within just 2 days of launching a crowdfunding campaign.
The cryptocurrency exchange provides a blockchain-fortified platform for users to securely trade and store digital currencies, such as Bitcoin and Ether. According to Zumo, the business aims to make handling cryptocurrencies simpler, providing users with the abilities to pay for purchases using digital currency and to switch their digital assets into fiat currencies without requiring a broker.
The crowdfunding appeal was launched to galvanise the financial challenger ahead of a Series A funding round scheduled to take place later this year. The company currently offers investors a total of 9.71% equity in the company, bringing it to a value of £10.5m just months after the launch of its Modulr-powered exchange.
Commenting on the success of the appeal, Zumo founder Nick Jones said "It's the perfect example of what we set out to do with Zumo – sharing the benefits of investing in cryptocurrencies with everyone in our bid to create a better, more equal global financial system".
MelodyVR acquires Napster-owner Rhapsody International
UK-based start-up MelodyVR has purchased digital music conglomerate Rhapsody International for USD $70m (£53.3m). The cash and share deal, which MelodyVR describes as a "reverse takeover", will see the firm acquire pioneering brand Napster, which is owned by Rhapsody.
MelodyVR creates immersive live music experiences that can be delivered via VR headsets or smartphones. The firm is public on the London Stock Exchange, where its market cap is currently valued at around £74m. The company has agreed to pay USD $26.3m (£20m) to Napster's current vendors via USD "$15m [£11.4m] in cash, and the issuance of approximately 200 million MelodyVR shares".
In a statement, the VR firm also asserted that it would finance the deal by raising up to £11.7m from a new share placement and direct subscriptions. The firm has currently had to halt trading of its shares in compliance with regulatory requirements surrounding the deal.
MelodyVR has stated that it will continue to operate as an individual business for the time being, with plans to incorporate the streaming services provided by Rhapsody with its virtual live events hosted on a single platform in the future.
With live events still heavily disrupted by COVID-19, the deal could prove a smart move to bolster MelodyVR's offering.
Yac raises funding from Slack
Digital voice messaging service Yac has received a fresh injection of cash courtesy of the Slack Fund. Officially launched in March after being released last year, Yac will use the funding to galvanise its audible messaging service.
Developed by SoFriendly, 900 businesses signed up to the platform within the first week of it being launched. Yac managed to attract the attention of workplace messaging platform Slack after founder Justin Mitchell reached out over two years ago. The negotiations, carried out via voice messages on the Yac app, saw the Slack Fund provide the start-up with an investment of USD $500,000 (£380,749).
Yac has accrued just over 5,000 users, and now facilitates one-to-many messaging, Slack integration, and an enhanced desktop app. According to Mitchell, his platform will use the funding to become more closely aligned to Slack.
With many companies looking to make remote working permanent after COVID-19 work-from-home measures, now could prove a prime opportunity for Yac to refine its offerings.