SoftBank Set for Losses of USD$24bn on Vision Fund; Instacart Hires in Support Roles to Meet Unprecedented Demand
by Hugh Williams on 14th Apr 2020 in News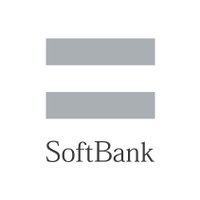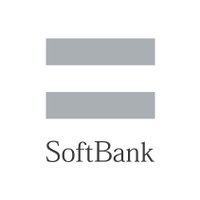 The FGB Digest brings you the latest news on the world's fastest growing direct-to-consumer and challenger brands. In today's edition: SoftBank set for losses of USD$24bn on Vision Fund; Instacart hires in support roles to meet unprecedented demand; and Frank raises USD$5m to support students. 
SoftBank set for losses of USD$24bn on Vision Fund
The Japanese technology conglomerate SoftBank Group said it would lose a staggering USD$24bn on investments made through its Vision Fund and bets on the co-working real estate company WeWork and satellite telecommunications company OneWeb.
Over the past two years SoftBank and its founder Masayoshi Son have staked billions of dollars on a vision that investments in machine learning technologies, robotics and next-generation telecommunications would reap hundreds of billions in financial rewards.
While that was the vision that Son and his team sold, the reality was multiple billions of dollars invested into real estate investment plays like WeWork, OpenDoor and Compass, and companies with direct-to-consumer merchandising plays like Brandless, pet supply businesses like Wag and the food delivery business DoorDash. Add the hotel chain Oyo to the mix and the investment selection from the Vision Fund looks even less visionary.
Over the past year, several of its investments ran aground. Though none of them imploded as spectacularly as WeWork — whose valuation was slashed from more than USD$40bn to around USD$8bn — many have struggled.
Instacart hires in support roles to meet unprecedented demand
Instacart is adding more support roles to help its shoppers, customers and retail partners as the company faces unprecedented demand for its grocery delivery services due to COVID-19 shelter in place orders.
Instacart has announced that it has doubled its Care team, from 1,200 agents to 3,000 agents. Care team employees will work on answering questions about how Instacart works, delivery issues, address mishaps and other general woes.
The hiring news comes after Instacart shoppers organized a strike last month, demanding personal protective equipment, hazard pay, default tips and extended sick pay.
Instacart has been on a hiring spree as customer demand increased more than 300% year over year last week alone. Last month, the Instacart shopper community grew to 350,000 active shoppers, up from 200,000 two weeks ago.
Today, along with doubling its Care team, Instacart says it has also hired and signed an additional 15,000 representatives that will join the team by May. With that, Instacart says it will have a Care team of about 18,000 members.
Frank raises USD$5m to support students
Frank, a New York-based student-facing startup, has raised USD$5m in what the company described as an "interim strategic round" that Chegg, a public edtech company, took part in.
The education funding-focused startup last raised known capital in December of 2017, when it closed a USD$10m Series A. Frank raised a seed round earlier that same year worth USD$5.5m.
Frank helps students get through a thicket of forms and aid to collect as much aid as possible while avoiding borrowing. Frank wants to help make college more affordable, with the company noting in a call with TechCrunch that there's been a good number of companies working to help students service debt in a less expensive way after they've hired the money; it wants to help students avoid taking on so much red ink in the first place.
Lots of students fail to finish signing up for federal aid programs, and some students wind up dropping out of programs before finishing them, leaving them saddled with debt but no degree. That's a hell of a trap to wind up in, as student loans are incredibly hard to get rid of.
Want this in your Inbox? Sign up to our newsletter here!