Cleanly and NextCleaners Merge to Become By Next; Tandem Raises £60m and Buys Green Lending Business
by Hugh Williams on 11th Mar 2020 in News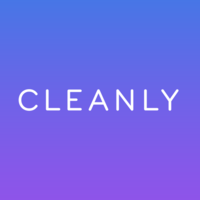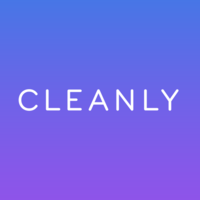 DTC's Daily Digest brings you the latest news on the world's fastest growing direct-to-consumer and challenger brands. In today's edition: Cleanly and NextCleaners merge to become By Next; Tandem raises £60m and buys green lending business; and Miso Tasty funding for next growth phase.
Cleanly and NextCleaners merge to become By Next
Cleanly, the Y Combinator-backed company that looked to bring tech to the laundry industry, has announced a merger with NextCleaners. The new company will be called By Next.
Cleanly aims to use data around delivery to optimise laundry pick-up and drop-off in a complicated market like New York. Using hyper-specific local data, like if a building has a buzzer or a doorman, or if there's parking on a certain street, Cleanly aimed to be able to deliver or pick-up laundry at almost anytime on any day. That speed, and the user convenience it would provide, would allow for Cleanly to partner with third-party laundry services while capturing market share with users.
NextCleaners, focuses primarily on dry cleaning with a small home cleaning business on the side, has been growing its footprint in the New York area with more than 15 retail stores. The company had also made an impression as one of the few eco-friendly dry cleaners in the market.
With the launch of the newly merged company, By Next, users will have options to book wash and fold, dry cleaning or home cleaning services with options for delivery or pick-up and drop-off in store.
Tandem raises £60m and buys green lending business
Tandem Bank has reportedly raised £60m from investors, including Qatar Investment Authority. 
Tandem say they "will continue to offer consumers its range of award-winning products and services and will be expanding this offering with the acquisition of an established "Green" lending business as part of the transaction." The investment in a green lending business is rumoured to be a business that helps consumers buy solar panels. 
The Gulf state of Qatar through the Qatar Investment Authority (QIA) owns stakes in Barclays as well as stakes in Sainsbury's, Heathrow Airport, and London's Shard skyscraper. Tandem's funding round follows that of Revolut which recently raised £500m.
Last month, it was reported that Tandem was near to securing funding, said to be near to £50m, which was shy of Tandem's initial target and later than expected. According to Companies House, Tandem Bank lost £13.6m in the year ending 31 December 2018.
Miso Tasty funding for next growth phase
Miso Tasty is looking to raise £350k on Seedrs. The company, which has been trading for six years, sells its products through Waitrose, Tesco, and Sainsbury's, as well as meal kits which can be purchased on the brand's website.
As well as these channels, Miso Tasty also sells to food service channels via brand partnerships, something which they plan to extend to further outlets by offering a wider range of our products in formats suitable for restaurants and cafes. 
The proceeds will be used to fund the business' next stage of growth. To do this, they hope to raise £700k (200% of the initial Seedrs target). Part of the funding will go towards a new consumer and trade marketing activation plan to drive Miso Tasty's brand awareness. This is to accelerate the brand awareness of Miso Tasty in and outside of our stores. The company also aims to launch two new product ranges, and growing and retaining their team.
Want this in your Inbox? Sign up to our newsletter here!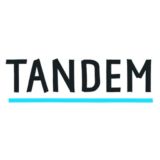 Get the latest news, market analysis, and funding status on Tandem