Lyft Buys Halo; RBC to Launch Direct-to-Consumer Business
by Hugh Williams on 24th Feb 2020 in News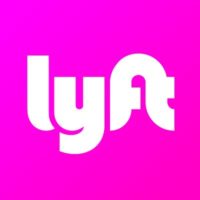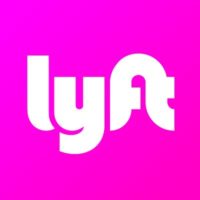 DTC's Daily Digest brings you the latest news on the world's fastest growing direct-to-consumer and challenger brands. In today's edition: Lyft buys Halo; RBC to launch direct-to-consumer business; and Manilife funding on Seedrs. 
Lyft buys Halo
Ride-sharing company Lyft, which has been bleeding heavy money and trying to find a way towards profitability, has purchased the US-based digital car-top advertising start-up Halo Cars. Halo allows drivers to make money by displaying digital advertisements on top of their vehicles.
Ride-hailing companies are increasingly eyeing additional ways to generate revenue, and Lyft rival Uber has been quietly testing a partnership with New York-based Cargo that gives it a cut of the advertising revenue.
Halo Cars is still small, operating in a couple U.S. cities, so Lyft appears to be largely focused on acquiring the team, which is likely joining its media division. It had raised a small pre-seed round, according to Forbes.
Lyft's active riders grew 23% year over year to reach a new high of 22.9 million in Q4, compared to around 18.6 million in the fourth quarter of 2018. Revenue per active rider was USD$44.40, compared to USD$36.02 in 2018.
RBC to launch direct-to-consumer business
Royal Bank of Canada plans to start a new "direct-to-consumer" business in the US to increase deposits and ultimately broaden out its offerings to a more mainstream clientele.
The expansion is likely to come at the end of 2020 or early next year, and will be focused initially on higher-net-worth customers, Chief Executive Officer David McKay said Friday during the bank's earnings call.
"The loan book has been growing faster than the deposit book, so growing our deposit strategy has become of paramount importance," McKay said. "You'll see us bring in some new capability around that to make sure that we're able to continue to grow both our loans and deposits."
RBC is looking to build on its US banking operations that include City National Bank, the Los Angeles-based commercial-and-private lender known as the "Bank to the Stars."
Royal Bank's US banking operations are evolving beyond commercial lending and wealth management, McKay said. The planned expansion would help fund the company's longer-term growth as it shifts "a little down-market" from ultra-high-net-worth and high-net-worth clients to "super-affluent" customers, with a "direct-to-consumer strategy" coming later, he said.
Manilife funding on Seedrs
British peanut butter brand Manilife has raised £250k on Seedrs. The company, which saw 2.4x quarterly sales growth from December 2018 to December 2019 and is listed in Waitrose, had a pre-money valuation of £3.2m.
The team of six has amassed over 20,000 Instagram followers to date, and also solder over 1 million mini pots through recipes boxes over the last two years. The funds will be used to support two new product launches, as well as a major grocery launch.
Meanwhile Manilife also hopes to allocate funds to support a packaging change, and bring on another member of full-time staff. There is no doubt that these numbers are promising, but Manilife is competing in a crowded space, with a blend of established and newer brands, such as Meridian, Whole Earth, Pip and Nut, and Sunpat. Whether or not there is room for another peanut butter brand of similar size remains to be seen.
Want this in your Inbox? Sign up to our newsletter here!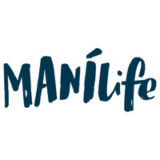 Get the latest news, market analysis, and funding status on Manilife