Oddbox Raises for National Roll-Out; SoftBank to Sell Up to USD$41bn of its Assets
by Hugh Williams on 23rd Mar 2020 in News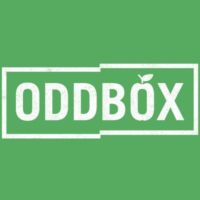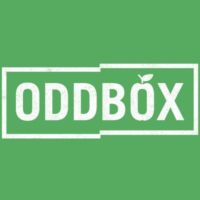 The FGB Digest brings you the latest news on the world's fastest growing direct-to-consumer and challenger brands. In today's edition: Oddbox raises for national roll-out; SoftBank to sell up to USD$41bn of its assets; and Cazoo raises £100m for expansion. 
Oddbox raises for national roll-out
Oddbox, a London, UK-based sustainable fruit and veg delivery company, raised £3m in funding. The investment was made by the Northern Venture Capital Trust (VCT) Funds which are managed by Mercia.
The company intends to use the funds for its national roll-out and and further development of its technology, including its 'personal impact' dashboard which allows consumers to view the amount of food waste, CO2 emissions and water they have helped to save.
Founded in 2016, Oddbox is a sustainable fruit and vegetable box delivery service, which works with farmers to supply seasonal produce at risk of going to waste. The company has rescued over 2,000 tonnes of produce from going to waste and delivered 400,000 boxes within London.
The funding comes at an interesting time amid the coronavirus outbreak. With many consumers struggling to get hold of fruit and vegetables due to increased demand, and with supply chains feeling the strain, Oddbox, which packs its boxes with wonky shaped fruit and veg discarded by other suppliers, could be in a position to thrive. 
SoftBank to sell up to USD$41bn of its assets
SoftBank has said it plans to sell up to USD$41bn of its assets to buy back shares and redeem debt, in an unprecedented move to combat the tumbling price of its stocks and bonds.
The company said it would spend up to USD$18bn for share buybacks after the global markets rout caused by the coronavirus pandemic raised concerns about the value of its investments and one of the world's most aggressive activists had pushed for a large buyback.
The Japanese technology and investment company said it would use the balance of the funds it raised for paying back debt and increasing cash reserves. "This will allow us to strengthen our balance sheet while significantly reducing debt," Chief Executive Masayoshi Son said.
SoftBank didn't say which assets it planned to sell. Its most valuable holding is in Chinese internet company Alibaba. 
Cazoo raises £100m for expansion
Cazoo, a startup that buys in used cars and then sells them online and delivers to your door, has announced that it has raised £100m in funding that it plans to use to continue expanding its business. The company has now raised £180m since first being founded 18 months ago.
"It's clear that UK consumers are ready to buy cars online in a convenient, hassle-free way," said Alex Chesterman, Founder & CEO of Cazoo, in a statement. "This new round of funding is a strong signal from investors of the scale of the opportunity. We are also looking at how Cazoo can help other organisations move essential supplies around the country via our fleet of car transporters in these difficult times."
It may seem like a crazy time to be raising money for a startup — much less one that is not only focused on vehicles to get people around at a time when governments the world over are urging people to stay at home. However, Cazoo notes that in the first three months of commercial operations, it has had £20m in sales, which seems to point to a strong trajectory of growth.
Want this in your Inbox? Sign up to our newsletter here!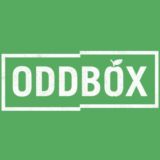 Get the latest news, market analysis, and funding status on Oddbox