Five US DTCs Make Up Half of Ad Spending; Airbnb Invests in Tiqets
by Hugh Williams on 29th Oct 2019 in News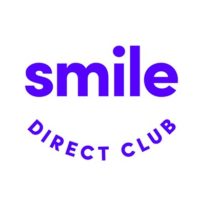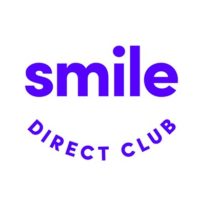 DTC's Daily Digest brings you the latest news on the world's fastest growing direct-to-consumer brands. In today's edition: Five US DTCs make up half of ad spending; Airbnb invests in Tiqets; and Duffel raises USD$30m. 
Five US DTCs make up half of ad spending
A new analysis of top-spending US DTC brands finds that just five of them made up more than half of all ad spending in the second quarter.
MediaRadar says average spending for all D2C brands it tracks is up 50% from the same period last year, from USD$700,000 (£546,000) last year to just past USD$1m (£780,000) in this year's second quarter.
"While the average ad spend of D2C brands has increased significantly year-over-year, our latest study finds the ad spend to be quite top-heavy," says Todd Krizelman, CEO of MediaRadar, in the report. "More than half of all D2C ad spend was consolidated amongst only a few top spenders."
The top three -- SmileDirectClub, DoorDash and 23andMe -- all paid more than USD$10m (£7.8m) in ads for the three-month period, including digital, print and TV.
Poshmark and Untuckit are also in the top five, with Touch Of Modern, Hims, Casper Sleep, Stitch Fix and Third Love rounding out the top ten.
Two out of three advertisers come from one of four industries: retail and wholesale, apparel, home furnishings, or toiletries and cosmetics. And the biggest gains came from retail and wholesale companies, like Poshmark and Touch Of Modern, with spending rising 46%.
Airbnb invests in Tiqets
Tiqets, a startup out of Amsterdam that has built a platform for booking tickets for museums and other attractions, has raised USD$60m in a Series C round led by Airbnb to expand its platform and wider business.
The investment also includes backing from previous backers HPE Growth and Investion, and it brings the total raised by Tiqets to USD$100m. This is, for now, a financial investment for Airbnb rather than a strategic one. In other words, the two companies have yet to work together, said Tiquets' founder Luuc Elzinga, although that is the hope longer term. "Airbnb will be involved in the business," he said, "and that's interesting because we can also learn from how they scaled."
In the wider tourism and travel industry, museums and attractions revenues are estimated to be worth some USD$160bn, with ticketing accounting for USD$60bn of that.
The gap in the market that Tiqets is targeting is the shift we've seen in how and why people — both tourists but also those visiting museums and attractions in their own home towns — purchase tickets to go to these places.
Duffel raises USD$30m
UK DTC Duffel, which links up airlines directly with travel agents through their platform, has raised USD$30m in a Series B funding round. 
Duffel will use the new funds to hire more engineers and increase its broader team. It is focusing on expanding in North America and Europe, with its first customers drawn from the U.S., U.K., Canada, France, Germany and Spain.
Duffel enables travel agencies to plug in directly to airlines' reservation systems via an API so they can pull real-time flight offers, make bookings, access live seat availability and buy extra services. This means new digital and mobile app-based travel agencies — Duffel's target market — can bypass the long lead times and high costs associated with the legacy flight booking systems. They are then able to see live seat availability from some of the world's biggest airlines, as well as additional offers on in-flight meals or luggage allocations.
Steve Domin, co-founder and CEO of Duffel, said: "By reinventing the underwiring between online agents and airlines we can transform the world of travel booking and reduce barriers to entry for innovative new companies that are offering travellers a whole new way of creating a holiday or trip."
Want this in your Inbox? Sign up to our newsletter here!