Leesa Pivots to Donate Bed Kits to Hospitals; Air Doctor Raises to Connect Travellers and Local Doctors
by Hugh Williams on 30th Mar 2020 in News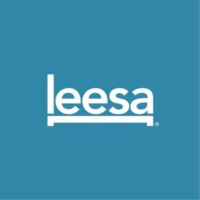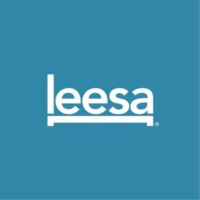 The FGB Digest brings you the latest news on the world's fastest growing direct-to-consumer and challenger brands. In today's edition: Leesa pivots to donate bed kits to hospitals; Air Doctor raises to connect travellers and local doctors; and Bird's workforce latest to be hit by coronavirus pandemic. 
Leesa pivots to donate bed kits to hospitals
Mattress company Leesa is pivoting its business to donate bed kits to hospitals as the World Health OrganiSation reports the number of coronavirus cases now exceeds 650,000 globally.
"These are unprecedented times," Leesa CEO John Replogle said on Yahoo Finance's The Ticker. "The demand for hospital equipment is going through the roof, and as a mattress company, we decided we can do something about this."
The direct-to-consumer online luxury mattress company has temporarily shut down its business to retail partners nationwide due to the virus risk. Instead, it designed a new 7-inch mattress with a simplified frame, mattress protector, and pillow specifically for hospital use.
"We're now shipping these directly to hospitals," Replogle explained. "We have been able to secure a connection to provide 1,000 hospitals beds. We believe we're able to ship up to 1,000 different units per day — all turnkey — to whatever's needed, be it a field hospital or a hospital that's already in place."
Replogle said that the company is communicating with various officials to try to supply the kits where they are needed.
Air Doctor raises to connect travellers and local doctors
Air Doctor, the health tech startup that connects travellers with local doctors, has raised USD$7.8m in Series A funding. The round is led by Kamet Ventures and The Phoenix Insurance Company.
Founded in 2016, Air Doctor aims to empower travellers who get sick when abroad and need non-emergency advice or treatment. It has created a network of local private physicians that travellers can access, typically via travel insurance or perks.
Air Doctor's initial focus was that of the travelling patient, but the team quickly realised that this is a problem that affects an entire ecosystem around medical care for travellers.
"Local doctors have no reliable way of accessing a whole new group of private customers, insurance companies waste huge amounts of money on tedious and questionable medical services, and also want to improve the customer experience of being connected to healthcare, and travel agents want a reliable service to bundle up as part of their packages. It became clear we needed to build a platform that would benefit all parties," said Yam Derfler, head of product innovation at Air Doctor. 
Bird's workforce latest to be hit by coronavirus pandemic
Bird has laid off about 30% of its employees amid the uncertainty caused by the coronavirus, TechCrunch has reported. This came out to 406 people laid off out of 1,387 employees prior to the layoffs, Bird confirmed.
"The unprecedented COVID-19 crisis has forced our leadership team and the board of directors to make many extremely difficult and painful decisions relating to some of your teammates," Bird CEO Travis VanderZanden wrote to staffers in a memo, obtained by TechCrunch, today. "As you know, we've had to pause many markets around the world and drastically cut spending. Due to the financial and operational impact of the ongoing COVID-19 crisis, we are saying goodbye to about 30% of our team."
Bird has confirmed the layoffs and says it is providing four weeks of pay, three months of health coverage and an extended time frame of 12 months to exercise their stock options. According to a source, Bird's balance sheet is strong but it needed to reduce burn in order to extend its runway into 2021.
Bird's layoffs come shortly after news broke that competitor Lime is looking for a funding round that would cut its valuation from USD$2.4bn to USD$400m.
Want this in your Inbox? Sign up to our newsletter here!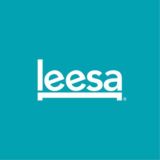 Get the latest news, market analysis, and funding status on Leesa