Quit Genius Raises to Help Stop Addiction; Ticketpass Funding for Ethical Ticketing
by Hugh Williams on 19th Mar 2020 in News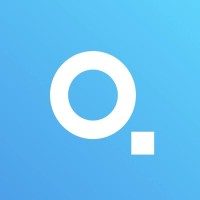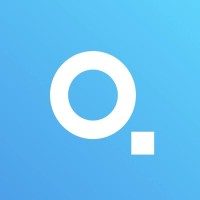 The FGB Digest brings you the latest news on the world's fastest growing direct-to-consumer and challenger brands. In today's edition: Quit Genius raises to help stop addiction; Ticketpass funding for ethical ticketing; and Expense management start-up Payhawk lands seed capital. 
Quit Genius raises to help stop addiction
Quit Genius, the YC-backed startup that uses cognitive behavioural therapy to help folks quit smoking and vaping tobacco products, has announced the close of an USD$11m Series A round.
The new funding was led by Octopus Ventures, with participation from Y Combinator, Startup Health and Triple Point Ventures. 
Cognitive behavioural therapy is seen as one of the more effective treatments for breaking addiction, helping patients focus on their thoughts, feelings and behaviours and understanding how one affects the others. The Quit Genius app helps users recognise when a negative thought or feeling pops up, and replace those triggering thoughts and emotions with more positive, healthier thoughts. This is done through various types of content, such as audio sessions, animated videos and interactive exercises.
The company also offers a device that can pair with the app to test users' breath and help hold them accountable to their goal of quitting. Quit Genius has already made headway with its smoking and vaping products, and is going to use the funding to expand into other types of addiction, such as alcohol and opioid addiction.
Ticketpass funding for ethical ticketing
Ticketpass is fundraising on Seedrs. The company, which has raised £76k so far,  is the first ticketing platform that gives back 50% of booking fees to charity projects.
Ticketpass allows organisers and buyers to support thousands of charity projects in over 170 countries vetted by GlobalGiving. Tickets can support causes from children's rights and humanitarian aid, to animals and the environment.
Ticketpass is free to use for event organisers, charging a 10% booking fee, fairly capped at £5 on paid tickets, and not charging anything for free events. The business is also building an ethical secondary market, where people will be able to resell their purchased tickets at face-value with a single click.
Aside from the 10% booking fee, Ticketpass looks to monetise by subscriptions for people that have a spontaneous lifestyle and need to have the flexibility. In this plan, customers will receive a number 'passes' every month which gives them the opportunity to resell or transfer their tickets. The funds from this round will be used to support the growth of the secondary marketplace.
Expense management start-up Payhawk lands seed capital
Payhawk, a paperless expenses service and corporate card provider, has closed €3m in seed funding.
The start-up launched 18 months ago, and now has offices across the UK, Bulgaria and Germany, serving more than 1,000 users in 14 countries.
Led by N26-backer Earlybird, a Berlin-based venture capital firm, Payhawk's round also saw participation from TinyVC and Eleven Ventures as well as individuals such as ex-chief commercial officer at Visa Europe Mark Antipof, and chief strategy officer at Sage Keith Robinson.
The Sofia-founded firm, led by CEO Hristo Borisov, acknowledges the current coronavirus climate in which it has secured funding, citing words from Bill Gurley said during the 2008 financial crisis.
"Environments like this tend to sort out the true entrepreneurs and teams from the pretenders. Only the best entrepreneurs set sail in rough seas like this," Gurley said.
Borisov, who has founded various other Sofia-based tech companies, says his latest venture to solve expense management is down to the current "bureaucratic", "non-transparent" and "paperwork"-heavy system.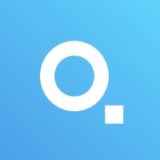 Get the latest news, market analysis, and funding status on Quit Genius