Impossible Foods Raises USD$500m to Boost Manufacturing; Monzo Launches Business Banking
by Hugh Williams on 17th Mar 2020 in News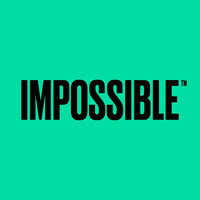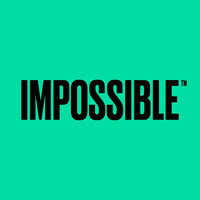 The FGB Digest brings you the latest news on the world's fastest growing direct-to-consumer and challenger brands. In today's edition: Impossible Foods raises USD$500m to boost manufacturing; Monzo launches business banking; and Hungry Harvest raises USD$7.25m for wider roll out. 
Impossible Foods raises USD$500m to boost manufacturing
Impossible Foods, the privately held meat replacement challenger to publicly traded Beyond Meat, said it has raised roughly USD$500m in its latest round of funding.
The new investment brings the company's total haul to USD$1.3bn since it was founded nearly nine years ago.
The new financing was led by Mirae Asset Global Investments,  with participation from existing investors Khosla Ventures, Horizons Ventures  and Temasek, the company said.
According to a statement from the company, the funding will be used to boost its manufacturing; expand its distribution in supermarkets and other retailers domestically and internationally; and speed up the commercialization of its new line of products: Impossible Sausage made from plants and Impossible Pork made from plants.
"Our mission is to replace the world's most destructive technology — the use of animals in food production — by 2035," said Dr. Patrick O. Brown, founder and CEO of Impossible Foods. 
As the financing closes, Burger King  has committed to sell the Impossible Whopper in all of its 7,000 stores. And DoorDash has launched a dedicated "Impossible Cuisine" category to feature restaurants that offer Impossible Foods items.
Monzo launches business banking
Monzo, the British challenger bank, is officially launching business bank accounts today, after an extensive trial period over the last 12 months that saw early access given to 2,500 business customers.
Perhaps surprisingly, right out of the gate Monzo is offering two versions of its business bank account — which is aimed at sold traders and SMEs — a free account and a premium paid-for account, confirming our scoop from last week.
The free Monzo business account is called "Business Lite" and has a feature-set similar to Monzo's consumer account, in addition to providing web access not just mobile app-based banking. The paid business account is called "Business Pro" and costs £5 per month.
It has a host of business features, including "Tax Pots," which lets businesses put aside a percentage of inbound payments in preparation for a future tax bill (a simple but fairly ingenious feature), integration with third-party accounting software, multi-user accounts, and in-app invoicing tools.
Hungry Harvest raises USD$7.25m for wider roll out
Hungry Harvest raised USD$7.25m in Series A funding as the startup delivering produce that would otherwise go to waste seeks to expand its outreach to customers and improve technology. 
Founded in 2014, the startup has a mission to fight food waste and insecurity. Its service takes produce which is discarded by the food system and delivers it to customers' homes, and also makes contributions to efforts fighting hunger. It is currently in markets including Baltimore, DC, Philadelphia, Charlotte, Raleigh, Miami and Detroit.
CEO Evan Lutz said the startup is focused on sustainable growth. It was a profitable business last year, and he wants to keep the company set up so it's not reliant solely on investment funding to keep growing.
With the funding, he said the company will be investing to get its message in front of more people in existing markets, as well as new areas that will roll out in the coming months.
Want this in your Inbox? Sign up to our newsletter here!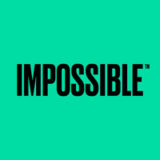 Get the latest news, market analysis, and funding status on Impossible Foods