Empower Finance Raises USD$20m in Crowded Mobile Banking Space; Flexi-Hex Raises to Disrupt Traditional Packaging
by Hugh Williams on 9th Mar 2020 in News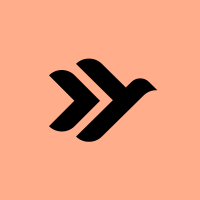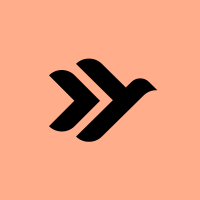 DTC's Daily Digest brings you the latest news on the world's fastest growing direct-to-consumer and challenger brands. In today's edition: Empower Finance raises USD$20m in crowded mobile banking space; Flexi-Hex raises on Crowdcube to disrupt traditional packaging; and Lucid follows Tesla to DTC. 
Empower Finance raises USD$20m in crowded mobile banking space
Empower Finance, a mobile banking app with more than 600k active users on its platform, has raised USD$20m in Series A. 
The company looks to help millennials in particular accrue some wealth, including, more newly, through its own checking account product and through a savings account that's currently promising 1.60% in annual percentage yield with no minimums, no overdraft fees and unlimited withdrawals.
It's all part of an overall offering that crunches through account holders' bank and credit card accounts, and recommends how much they save into which account, how much they should spend given their overall picture, various ways they can cut costs and where and when they've surpassed their pre-configured budgets.
Of course, the company has so much competition it's dizzying, but like the various upstarts against which it's battling for mindshare, the opportunity that Empower is chasing is enormous, too. Though companies like Chime can seem overpriced given how fast investors have marked up their rounds — Chime's newest financing, was done at a USD$5.8bn post-money valuation — digital banks are still tiny fish in an ocean of institutional financial services, representing around 3% of the market.
Flexi-Hex raises on Crowdcube to disrupt traditional packaging
Sustainable paper-based protective packaging solution Flexi-Hex is funding on Crowdcube. Flexi-Hex's product started off as a way to transport surf boards around the globe, but has since expanded into numerous other categories. 
The business, which is distributed across 19 countries and has 158% year-over-year growth, is backed by Sky Ocean ventures. It has currently raised over £362k on Crowdcube, with the initial investment sought £300k. 
To date, 154,000 units have been sold (removing the equivalent of 389km of bubble wrap, the equivalent from London to Paris). Aside from the lead investment from Sky Ocean Ventures, the business has also secured a grant from Innovative UK. 
Flexi-Hex's growth plan includes extending their product offering beyond board-sports and drinks into new markets: Automotive, Cosmetic, Electronic, Pharmaceutical, Homeware. The company also wants to broaden their distribution network and initiate global licensing agreements making use of pending International Patents.
Lucid follows Tesla to DTC
Lucid Motors is following in Tesla's footsteps by focusing on direct-to-consumer sales. The e-car business already has one flagship store, and plans to launch at least eight more in 2020. 
The studios will all feature a mock Lucid Air interior that will allow prospective customers to experience the car in virtual reality by themselves or with others. The brand has specifically teamed up with the Westfield Group to place its stores, so expect to see the bulk of future studios going in Westfield malls.
Also like Tesla, Lucid is planning on basing much of its service program around the concept of mobile service. Lucid plans on starting with two large service centres for bigger jobs. 
"We thoughtfully developed Lucid's retail strategy to provide customers with very specific experiences when they enter our studios and engage with our representatives," said Peter Rawlinson, Lucid Motors' CEO and CTO, in a statement. "From the materials they view and touch, the experience of the VR configurator, the design of the studios in the context of the vehicles, and along with the physical locations of the studios themselves, everything comes together for our customers to absorb and appreciate the values infused into the Lucid brand."
Want this in your Inbox? Sign up to our newsletter here!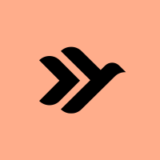 Get the latest news, market analysis, and funding status on Empower Finance