Brooklinen Raises USD$50m to Expand Internationally; N26 Bounces Back in Europe after UK Retreat
by Hugh Williams on 4th Mar 2020 in News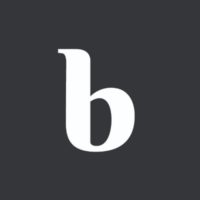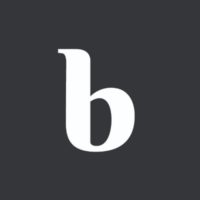 DTC's Daily Digest brings you the latest news on the world's fastest growing direct-to-consumer and challenger brands. In today's edition: Brooklinen raises USD$50m to expand internationally; N26 bounces back in Europe after UK retreat; and Waymo raises USD$2.25bn for self-driving car project.  
Brooklinen raises USD$50m to expand internationally
Brooklinen, a startup that sells luxury bedding and other home goods online, has raised USD$50m to open more of its own stores, secure new wholesale distribution partnerships and enter international markets.
The investment comes from private-equity group Summit Partners, the companies said. They declined to discuss the startup's valuation. Brooklinen previously raised USD$10m from venture-capital firm FirstMark Capital in 2017.
Brooklinen co-founders Rich Fulop and Vicki Fulop said the company is profitable and booked close to USD$100m in revenue in 2019, a 40% increase from the previous year.
The profitability and overall revenue numbers made it an attractive bet for Summit, which focuses on larger later-stage investments. Some 40% of Brooklinen's daily revenue comes from repeat customers, which also drove Summit's interest in the startup.
Brooklinen plans to establish as many as 30 store locations over the next three years, including two this year. Meanwhile, 98% of Brooklinen's business currently is in the US, creating an opportunity to expand abroad, with the business targeting English speaking markets. 
N26 bounces back in Europe after UK retreat
German neobank N26 has announced that its paid premium accounts — N26 You, N26 Metal, and N26 Business You — are now available to residents in Greece and Slovenia. 
The premium account launches in new markets represent a new revenue opportunity after the neobank's departure from the UK market. 
This decision was a tough setback for the neobank, given the country's apparent receptiveness to digital banking: 53% of UK consumers say they use a mobile banking app from a traditional bank, and 48% say they use an online banking offering of some sort from a traditional bank per survey data from YouGov. Expanding its paid accounts to new markets creates new revenue opportunities that can help ease N26's pain of losing the UK.
Wider deployment and marketing of premium paid accounts could also help N26 move toward the elusive grail that is profitability. Along with getting more customers to use their neobank account as their primary bank account, reaching a critical mass of paying subscribers is one of the main ways that neobanks can boost their bottom line.
Waymo raises USD$2.25bn for self-driving car project
Waymo, the former Google self-driving car project that is now a business under Alphabet, said it raised USD$2.25bn in a fundraising round led by Silver Lake, Canada Pension Plan Investment Board and Mubadala Investment Company. This is the company's first external investment. 
The round follows a flurry of activity in the past year that illustrated Waymo efforts to ramp up into a commercial enterprise. Much of the activity has focused on mapping and testing its autonomous vehicle technology in new locales such as Florida, while continuing to expand its core fleet in Mountain View, Calif., and the Phoenix area.
Waymo has long focused on testing and eventually launching an on-demand ride-hailing service called Waymo One using its autonomous vehicles in the suburbs surrounding Phoenix. In October, Waymo began pulling safety drivers out of some of the vehicles on its Waymo One service.
But there have been other expansions, including a focus on finding new business applications for its autonomous vehicle technology such as delivery and trucking and even a plan to start selling its custom lidar sensors, to companies outside of self-driving cars such as robotics, security and agricultural technology.
Want this in your Inbox? Sign up to our newsletter here!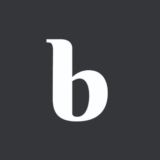 Get the latest news, market analysis, and funding status on Brooklinen