Billie Launches New Products Across Range of Categories; SoftBank Set to Pull Out of Bid to Buy WeWork Shares
by Hugh Williams on 18th Mar 2020 in News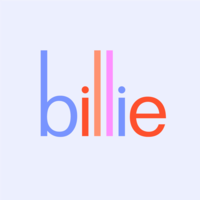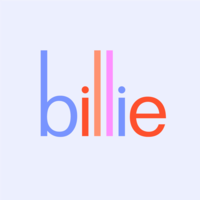 The FGB Digest brings you the latest news on the world's fastest growing direct-to-consumer and challenger brands. In today's edition: Billie launches new products across range of categories; SoftBank set to pull out of bid to buy WeWork shares; and Gojek raises USD$1.2bn and denies merger reports. 
Billie launches new products across range of categories
Billie is further diversifying its product portfolio away from razors, as it launches products including dry shampoo (called Floof), facial wipes (Wonder Wipes) and lip balm (Super Salve). Along with the new product launches, Billie is also revamping its website.
Though Billie's hero product is a razor, it has launched other items for use before, during and after showering: body wash, shaving cream and lotion. What's interesting about Billie's latest launches is that while they're all outside of the shower category, they're in different categories themselves, from haircare to makeup removal to lip products. Co-founder Georgina Gooley explained that instead of diving deep into one particular category, Billie is creating the products its customers are looking for.
Billie went straight to its consumers to see what those products were, speaking with 500 women through surveys and focus groups to determine the products they most wanted to see the brand produce. The goal, she said, was to truly play a positive, noticeable role in women's everyday routine, rather than dominate a specific subcategory.
SoftBank set to pull out of bid to buy WeWork shares
SoftBank is considering pulling out of a USD$3bn bid to buy additional shares in WeWork, because it feels the office-space sharing firm has not met the conditions for the deal. 
SoftBank's U-turn would be the latest blow for WeWork's investors, which last year saw the company's valuation plummet by tens of billions of dollars amid a failed attempt to go public and a cash crunch that threatened it with bankruptcy.
SoftBank in October agreed to buy up to USD$3bn WeWork shares from existing investors through a tender offer, as part of a broader bailout worth almost USD$10bn.
The financing of WeWork has already been completed, and SoftBank has installed Sandeep Mathrani, former chief executive of Brookfield Properties' retail group, as its new CEO.
In a notice to WeWork shareholders, SoftBank cited ongoing investigations into WeWork's business by the U.S. Securities and Exchange Commission and the U.S. Department of Justice, as well as a delay in recapitalising WeWork's joint venture in China, as obstacles to the tender offer being completed, the sources said.
Gojek raises USD$1.2bn and denies merger reports
Indonesian ride-hailing giant Gojek has raised USD$1.2bn, taking the total secured in its current funding round to "just under" USD$3bn, according to a Bloomberg report.
Citing an internal memo, the report stated that the new funding was finalised "just over the past week". "We're not stopping there as we are still seeing strong demand among the investment community to partner with us … There are a number of exciting ongoing conversations that we will be able to update you on very soon," wrote Gojek Co-CEO Andre Soelistyo and Kevin Aluwi in the memo.
The funding round came just after Gojek had been reported to be considering a merger with rival Grab — a report that Gojek has denied.
The report stressed that this latest funding round will enable Gojek to "negotiate from a position of strength" if they do decide to follow on with the merger. However, reports of the merger have been met with opposition from competition watchbody in various Southeast Asian markets.
Want this in your Inbox? Sign up to our newsletter here!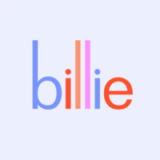 Get the latest news, market analysis, and funding status on Billie