Harry's Expands into Europe with Netherlands Roll-Out; Gamified E-Learning Platform Kahoot! Raises USD$215m
by Lindsay Rowntree on 16th Oct 2020 in News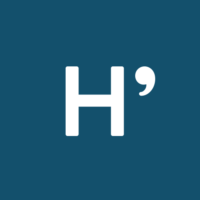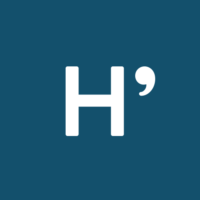 The FGB Digest brings you the latest news on the world's fastest growing direct-to-consumer and challenger brands. In this week's edition: Harry's expands into Netherlands; E-learning platform Kahoot! raises USD$215m from Softbank for gamified e-learning; Car sharing startup Getaround raises USD$140m; Indian foodtech Zomato secures USD$52m; Fitness app Playbook raises USD$9.3m; and UK credit-building fintech LOQBOX expands to US.
Harry's marks first European expansion with Netherlands roll-out
Men's care brand, Harry's, is announcing its first European expansion into the Netherlands, according to a press release. The brand's products will be available in 513 stores across the country, as well as live on healthcare and beauty site, etos.nl. Harry's, which has now become synonymous with razors, has also grown its product offerings in 2020, with the launch of a next-generation razor, including sharper blades, as well as expansion into the new category of scalp care, with a range of anti-dandruff products.
The company was due to be acquired by Wilkinson Sword owner, Edgewell, but this was scrapped back in February after the Federal Trade Commission in the US filed a lawsuit to stop the deal, deeming it anticompetitive. While a blow for Harry's, this hasn't stopped the company's expansion plans, and it has seen great success in evolving from its online-only model, to selling in bricks-and-mortar stores. It has received USD$375.2m in funding to date, and seems to have benefited greatly from lockdowns, panic buying, and the closure of barbers, having seen a 45% increase in month-on-month site traffic in April, which only dipped slightly in the following months, according to the FGB Index.
E-learning platform Kahoot! raises USD$215m for gamified e-learning
Norwegian e-learning platform Kahoot! has raised USD$215m (£165.2m) from Softbank. As its name suggests, the platform allows its users to learn from and use others' material on the platform - a collaborative learning experience. It currently has two distinct audiences: school children, who can build, use and browse others' content; and corporate companies, which can do the same with others' corporate training materials. But to make it interesting, the content is gamified. The platform has seen 1.3 billion participants play 200 million games, and generate 100 million Kahoots in the last 12 months. Probably unsurprisingly, given the nature and importance of e-learning for both schools and business during the pandemic, Kahoot! has seen a 15% increase in traffic since March, according to the FGB Index.
Car sharing startup Getaround raises USD$140m in Series E
US car sharing startup, Getaround, has secured USD$140m (£108.3m) in Series E funding, led by PeopleFund, with Reinvent Capital, Menlo Ventures, SoftBank, Braemar Energy Ventures, among others, also getting in on the action. This brings its total funding to USD$556.9m (£430.7m) to date. Now in its ninth year, the Silicon Valley startup allows car owners to rent their vehicles to other drivers for short periods of time.
As recently as March the company was looking for a buyer, as well as having laid of 150 staff members, as it experienced a pandemic-related downturn. However, with a surge in short-distance car journeys, as well as attempts to mitigate the environmental impact of excessive car ownership, the company is seeing a turnaround and has doubled its pre-Covid baseline, with over six million users globally. The firm plans to use the funding to develop its unique connected car technology, Getaround Connect, which enables a fully contactless booking and pickup experience, according to CEO Sam Zaid.
Indian foodtech Zomato secures USD$52m
Indian food delivery service, Zomato, has secured USD$52m (£40.2m) funding from US-based Kora Investments. The company, valued at USD$3.3bn (£2.5bn), is currently in talks to raise almost USD$600m (£464m), with Kora expected to make another large investment in the coming months. The latest fundraise brings Zomato's total funding to over USD$270m (£208.8m) in 2020 alone.
Despite the surge in food delivery demand during the pandemic globally, the food industry has been hit very hard in India, with many food establishments being forced to close. The Indian Premier League (IPL) season, as well as upcoming festival season in the country, is hoped to bring about a recovery. Indeed, the company saw a steady decline in traffic between March and July; a total drop of 33%. However, demand appears to have returned to pre-Covid levels, with traffic up nearly 47% from April to August 2020, according to the FGB Index.
Fitness app Playbook raises USD$9.3m
New York, US-based fitness platform, Playbook, has secured USD$9.3m (£7.2m) funding in a Series A round. The platform puts its creators first, providing them the tools to create videos and grow their audience. It also pays creators an 80% cut of all revenue from users that creators bring to the platform themselves. In its third year, and having raised USD$12.3m (£9.5m) to date, after a USD$3m (£2.3m) seed round in June of this year, is very tech driven, and plans to use the funds to focus on the technology tools it can offer its creators. Users pay a monthly or annual subscription to access the platform and its a smart model from Playbook, growing its audience and first-party data pool organically by encouraging its creators to bring them aboard and offering them a part of the proceeds in return.
UK fintech LOQBOX expands into US
Bristol, UK-based fintech startup, LOQBOX, has announced the launch of its credit-building services to 40 US states. Started in 2017 by Tom Eyre and Gregor Mowat, the company aims to bring free credit-building solutions to people with poor credit history. With billions globally unable to access standard financial services, the outcome is often to turn to sub-prime lenders, such as payday loans, which leads to debt. The situation in the US is no different, and consumers wanting to improve their credit rating need to pay a USD$50-150 fee for the privilege, whereas LOQBOX is free.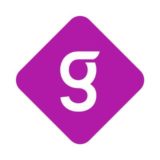 Get the latest news, market analysis, and funding status on Getaround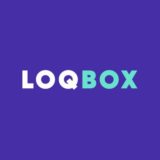 Get the latest news, market analysis, and funding status on LOQBOX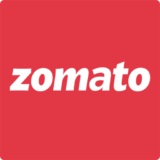 Get the latest news, market analysis, and funding status on Zomato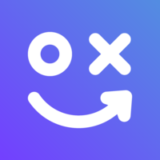 Get the latest news, market analysis, and funding status on Playbook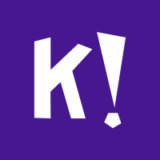 Get the latest news, market analysis, and funding status on Kahoot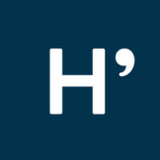 Get the latest news, market analysis, and funding status on Harry's