GetYourGuide secures €114m; FreshToHome raises USD$121m
by Mathew Broughton on 30th Oct 2020 in News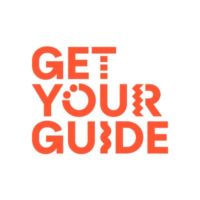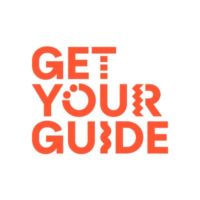 The FGB Digest brings you the latest news on the world's fastest growing direct-to-consumer and challenger brands. In this week's edition: Travel start-up GetYourGuide secures €114m (£103m); FreshToHome raises USD$121m (£92.8m) for food e-commerce expansion; Uber sued by drivers over "automated firing"; consumer money-saving app Snoop surpasses £5m crowdfunding target; premium food delivery platform Cook + Thief overfunding by 285%; and marketing software provider Rokt raises USD$80m (£61m).

GetYourGuide secures €114m (£103m)
German online travel start-up GetYourGuide has secured €114m (£103m) through convertible note financing to support the development of its platform through the downturn to the travel industry in the wake of the coronavirus pandemic. The round was led by Search Capital and supported by a wide array of existing investors, including SoftBank Vision Fund, KKR, Battery Ventures, Highland Europe, Spark Capital, Lakestar, Heartcore Capital, and NGP Capital. The note will convert to equity upon the next funding round, which executives anticipate will take place within 12-18 months following the forecast recovery of the industry. GetYourGuide achieved unicorn status last year following its USD$484m Series E raise, though has since been forced to lay off approximately 90 employees, totalling around 14% of its workforce, as a consequence of Covid-19.
GetYourGuide CEO and Co-Founder Johannes Reck commented, "After the pandemic, people will travel again, and experiencing the sights and culture of the world's iconic destinations will be what they crave the most. As the global tourism industry prepares to rebuild, GetYourGuide's mission to give the whole world access to incredible experiences matters more than ever. This new financing is a vote of confidence in GetYourGuide's readiness to lead the recovery of global tourism."
FreshToHome raises USD$121m (£92.8m)
Bengaluru-based food e-commerce startup FreshToHome has secured USD$121m (£92.8m) in Series C funding from a host of international investors, namely the Investment Corporation of Dubai; Investcorp; Ascent Capital; the US International Development Finance Corporation (DFC); Allana Group; Iron Pillar; and others. The investment is the largest Series C tranche for an India-based company to-date, and will be used to expand both domestically and internationally, with Saudi Arabia identified as the next market for the firm. FreshToHome currently generates approximately USD$85m (£65m) in annual recurring revenue from 1.5 million monthly orders, with executives planning to increase sales to USD$200m (£153m) by the close of 2021. Since its formation in 2015, FreshToHome has raised USD$151m (£116m) in total.
In a statement, FreshToHome CEO and Co-Founder Shan Kadavil wrote, "COVID-19 transformed the fish and meat purchasing behaviour of consumers dramatically. Due to safety concerns, consumers made the habit-forming shift to e-commerce and we saw online demand for our products going up many folds this year thanks to safety guarantee of '100% Fresh and 0% Chemicals'. FreshToHome stands by the brand's assurance and creates enormous social and economic impact by enabling sellers to directly source from the fishermen and farmers with its patent-pending AI-powered supply chain technology and aided by a state-of-the-art cold chain. We are just beginning to scratch the surface of a very large market and the current capital raise will help us realise our full potential through rapid expansion in India and the Middle East."
Uber sued by drivers over "automated firing"
Ride-share firm Uber is being sued by the App Drivers & Couriers Union (ADCU) in The Netherlands on behalf of four of its former drivers, claiming they were dismissed automatically by the firm's algorithms without the right to appeal. The case is believed to be the first to test the protections outlined in Article 22 of The European Union's (EU) General Data Protection Regulation (GDPR) act, which mandates that individuals are protected from automated decisions made without human intervention, and that they have full access to any data which contributed to such decisions being made. In response to the lawsuit, an Uber spokesperson told the BBC, "Uber provides requested personal data and information that individuals are entitled to. We will give explanations when we cannot provide certain data, such as when it doesn't exist or disclosing it would infringe on the rights of another person under GDPR. As part of our regular processes, the drivers in this case were only deactivated after manual reviews by our specialist team."
Shortly after the European lawsuit was filed in the Amsterdam District Court, a federal class-action claim under the 1946 Civil Rights Act over Uber's firing process was submitted to the United States District Court of California by Thomas Liu of San Diego. In the case, Liu alleges that he was fired because the app "intentionally" discriminates against racial minorities through its star rating system, used by the firm to determine driver terminations.
Snoop surpasses £5m crowdfunding target
Consumer money-saving app Snoop has surpassed its equity crowdfunding target of £5m on the Seedrs platform, having raised £6.063m at the time of writing with one day left of its campaign. According to the terms of the campaign, Snoop is seeking matched funding from Future Fund, taking total investment over £10m, which will be used to introduce new paid-for services for consumers, as well as developing data products for commercial customers. Prior to the launch of the crowdfunding campaign, Norfolk-based Snoop secured £3.2m in seed funding in April this year from forex magnate Sir Lloyd Dorfman, Salesforce Ventures, and Havisham Group.
The crowdfunding pitch reads, "Managing your money and your spending is at best, unexciting. For millions, it's complicated and stressful. Big businesses don't repay loyalty, so you need to watch your bills or they'll rocket. And while there's lots online about saving money, it's hard to find the stuff that's relevant to you. That's why we created Snoop."
Cook + Thief passes 285% of crowdfunding target
Joining Snoop in over-funding is restaurant delivery platform Cook + Thief, which has raised £1.286m (285%) from its target of £450,000 through crowdfunding on Seedrs (details correct at the time of writing). The London-based service was founded in 2012 and aims to disrupt the food delivery market by offering premium dishes from leading chefs through its centralised ghost kitchen. Similarly to Snoop's crowdfunding campaign, Cook + Thief has applied for matched funding from Future Fund. The investment will be used to foster strategic partnerships with chefs and to expand the platform to offer additional services including wine pairing, daily specials, and dinner parties.
The Cook + Thief pitch reads, "After publishing our first patent, we partnered with some of the hottest restaurants in London to bring them and their mouth-watering dishes together under one single menu in our central London ghost kitchen. So, whether you fancy a Tom Griffiths dirty burger or an Ollie Dabbous strawberry cheesecake all our dishes arrive in pristine condition on 100% biodegradable packaging so beautiful you can eat straight from it. We believe this is the future of restaurant delivery."
Rokt raises USD$80m (£61m)
New York-based ecommerce marketing software provider Rokt has announced that it has raised USD$80m (£61m) in a Series D round led by TDM Growth Partners, and supported by various investors including Square Peg. The funding values the company at over USD$450m (£345m), and will be used to support expansion of its products to different verticals and geographies. Moreover, the round marks the second significant investment by TDM Growth Partners in the space since the start of October, having participated in the USD$100m (£76.7m) Series E tranche raised by footwear direct-to-consumer (DTC) brand Allbirds earlier in the month.
Rokt CEO Bruce Buchanan commented, "With the industry facing COVID-related challenges, brands need alternative revenue sources and acquisition channels. Rokt continues to be laser-focused on bringing value to the hundreds of e-commerce companies that rely on our technology to deliver top- and bottom line results, and will continue to drive innovation and deliver results that the market desperately needs. We are delighted for the investment and strategic guidance from our shareholders and look forward to continuing to deliver on our mission."