Blackstone Invests USD$200m Into Oatly; FETCH on Seedrs for App Ordering in Pubs
by Hugh Williams on 15th Jul 2020 in News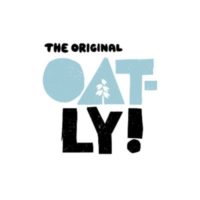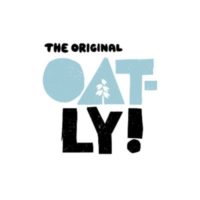 The FGB Digest brings you the latest news on the world's fastest growing direct-to-consumer and challenger brands. In today's edition: Blackstone invests USD$200m into Oatly; FETCH on Seedrs for app ordering in pubs; and Liteboxer launches Peleton for boxers. 
Blackstone invests USD$200m into Oatly
Blackstone's growth investors have led a USD$200m investment into Oatly, the oat-milk juggernaut, in a sign that investors' love affair with new, plant-based alternatives to animal products continues. 
The Malmö-based company also attracted some of the biggest names in entertainment, consumer business and international finance as Oprah Winfrey, Roc Nation, Natalie Portman, former Starbucks chairman and chief executive Howard Schultz, Orkila Capital and Rabo Corporate Investments, the investment arm of Rabobank, joined in to finance the company's latest round.
For Blackstone's newly minted head of growth investments, Jon Korngold, the deal for Oatly is representative of the types of commitments his firm will make into growth companies. It's a company that has proven to be a leader in its category; there's very little technology risk left in the business, but Oatly can benefit from the network of logistics, supply chain and consumer companies that the investment firm owns.
It's also a company whose mass adoption can potentially help move the needle on reducing greenhouse gas emissions. The company's product makes for a more environmentally friendly milk substitute than almond milk (almonds are a hugely water-intensive crop) and aren't processed like the genetically modified milk replacements coming to market.
FETCH on Seedrs for app ordering in pubs
FETCH, a mobile food & drink ordering and payment app created to help venues thrive while being COVID secure, is funding on Seedrs. 
The round comes as pubs across the UK begin to tentatively open their doors again. Among the raft of changes customers will see is changes to how they must pay, with a number of pubs introducing apps to help customers pay while avoiding breaching social distancing measures. FETCH is one of the companies looking to fill this new niche. 
FETCH's "intelligent" ordering system, sends orders to venue staff's own devices according to who has the fewest orders waiting. Unlike some competitors, there are zero setup fees & low barrier to adoption. In February, Fetch, which launched in 2017, pivoted its business to offer a guest-facing element in response to COVID-19. Half of the funding will be used for sales and marketing campaigns, with the other half split between tech development, POS integration and operations. 
Liteboxer launches Peleton for boxers
Liteboxer is launching with a platform that was built from the ground up to give users the chance to get an exciting boxing workout at home. 
In the vein of increasingly popular at-home connected fitness machines like Peloton, Mirror, and Hydrow, boxing fans now have an option when it comes to getting a good workout in at home.
Whereas heavy bags require a suspension system, Liteboxer is a free-standing replacement for the heavy bag, which is equipped with a lighting system that guides the user through a workout of their choice.
The lights aren't random. Liteboxer works with expert boxing trainers to provide a guided workout, which is led both by the lights and by voice/music via an app that can run on iOS or Android. The unit is also equipped with force sensors to give users metrics around force, timing, and accuracy on their workout, allowing them to see their progress over time.
Like Peloton or other connected fitness devices, Liteboxer comes at an up-front cost for the hardware and a recurring cost for access to the content. The free-standing unit, which is available for pre-order now, costs USD$1,495, while the all-you-can-eat subscription costs USD$29/month.
Want this in your Inbox? Sign up to our newsletter here!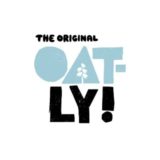 Get the latest news, market analysis, and funding status on Oatly