Beyond Meat Changing Tack; Burst Oral Care Raises Series C Round with Goldman Sachs
by Hugh Williams on 7th May 2020 in News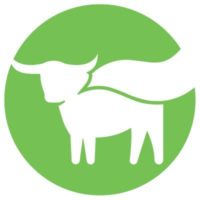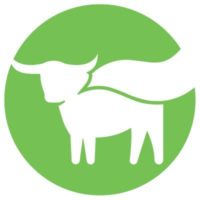 The FGB Digest brings you the latest news on the world's fastest growing direct-to-consumer and challenger brands. In today's edition: Beyond Meat changing tack; Burst Oral Care raises Series C round with Goldman Sachs; and RBS brings curtain down on challenger brand Bó.
Beyond Meat changing tack
Beyond Meat is taking a series of "offensive measures" to chart a course through the coronavirus pandemic, including switching some foodservice production lines over to retail products, developing value packs, offering more aggressive pricing, and building a direct-to-consumer operation.
Beyond Meat CEO Ethan Brown said on CNBC Wednesday he has his eyes set on introducing plant-based food to more consumers this summer as beef supplies fall and prices rise amid a coronavirus pandemic.
Brown, who co-founded the meat substitute producer in 2009 and took it public 10 years later, said the company will introduce "value packs" and discounts with hopes to take market share in time for the summer grilling season 
"We view this as a massive opportunity for us to drive trial and win consumers over into our segment," he said. Beyond Meat looks to close the price difference between the vegan burgers it markets and traditional beef burgers, which some see as a challenge to get more consumers to buy into the Beyond Burger wave. The retail price for Beyond Meat's imitation beef was as much as double and triple the price of ground beef, Wells Fargo found.
Burst Oral Care raises Series C round with Goldman Sachs
Burst Oral Care, a startup that sells an electric toothbrush with charcoal bristles and 33,000 sonic vibrations per minute, has raised a Series C of undisclosed size.
Although we don't know the amount of the round, the Series C was led by Goldman Sachs Growth Equity, and Burst says it more than doubled the valuation from its previous round. Goldman Sachs' other direct-to-consumer investments include women's razor startup Billie, which was recently acquired by P&G.
The startup says it has hundreds of thousands of subscribers who don't just buy the USD$69.99 toothbrush but are also signed up to receive USD$6 replacement heads every 90 days. 
Although Burst sells its toothbrush through a direct-to-consumer, subscription e-commerce model, it reaches new customers through a network of 25,000 "ambassadors" — namely, dental professionals who get a personalised discount code and referral fee for recommending the product. Burst previously raised a total of USD$20m in funding.
RBS brings curtain down on challenger brand Bó
The Royal Bank of Scotland (RBS) has ended its embattled challenger bank Bó after launching the venture just six months ago.
Launched in November 2019, the challenger brand aimed to stifle the rise of companies like Monzo and Revolut, which have owed their growth and success to mobile-first banking, intuitive user interfaces and smart features.
After enduring a rocky few months, however, Bó will be wound down within the next two months and merged into another challenger brand, known as Mettle, run by sister bank NatWest.
Bó was launched amid the rise of digital-only financial services and targeted new customers with its uniquely bright yellow card, as well as a host of 'smart banking' features. These included instant transactions notifications, regular spending reports and a savings mechanism known as 'piggy bank'. 
As with other rival challenger banks, Bó also didn't charge transaction fees if cards were used overseas. There were, however, a few features missing that made the likes of Monzo and Revolut so popular, including roundups and bill-splitting.
Want this in your Inbox? Sign up to our newsletter here!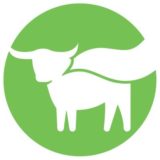 Get the latest news, market analysis, and funding status on Beyond Meat