Graze Chief Exec to Step Down; The Mom Project Funds for Job Board
by Hugh Williams on 2nd Jul 2020 in News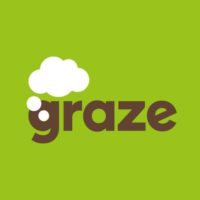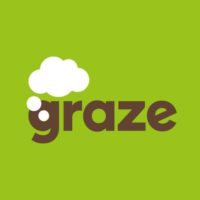 The FGB Digest brings you the latest news on the world's fastest growing direct-to-consumer and challenger brands. In today's edition: Graze chief exec to step down; The Mom Project funds for job board; and Aire launches new insight product.
Graze chief exec to step down
The chief executive of healthy snacking business Graze, Anthony Fletcher, is set to step down after nearly eight years and be replaced by a former Unilever director.
Fletcher joined Graze in 2009 from Innocent Drinks as head of marketing, sales and innovation, and took over the reins of the business as chief executive in late 2012.
In February 2019, Fletcher played a pivotal role in securing Graze's £150m sale to FMCG giant Unilever. Unilever confirmed Fletcher's departure and said he will be replaced as Graze chief executive by Joanna Allen.
Allen has worked at Unilever for the past five years, most recently as global brand vice-president for Rexona. Prior to joining Unilever, she worked for Coca-Cola in the US as director of marketing and brand.
In January of this year, Graze announced that it would target an 80% plastic reduction in its packaging in the next two years, as well as a £1m sugar reduction campaign. 
The Mom Project funds for job board
The Mom Project — a Chicago startup that focuses on connecting women, including parents, with jobs from organizations specifically open to employing people who meet that profile — is announcing a USD$25m round of funding to expand its business.
The funding comes on the heels of some significant traction for The Mom Project. Since 2018 (when it had raised a round of USD$8m), it has grown to 275,000 users (up from 75,000), and doubled the number of organisations posting jobs on the platform to 2,000. This includes several major tech companies and other brands like Facebook, Nike, Uber, Apple, Google and Twitter. The company has also made an acquisition of a startup called Werk to add analytics tools for its business customers.
The Series B round of funding brings the total raised by the startup to USD$36m. There is a flourishing of startups, and sites, focused on identifying and cultivating job opportunities for specific segments of the market, be it specific types of jobs or a specific demographic. These are not only connecting with specific talent groups, but speaking to the needs of businesses that are trying to make more of an effort to boost their workforce diversity as part of larger inclusion policies. 
Aire launches new insight product
Aire, the UK's fourth FCA-regulated credit reference agency (CRA), has launched a powerful new insight product to help lenders make sense of the post COVID-19 borrowing landscape.
Pulse from Aire helps protect credit providers and consumers from bad debt, and supports fair and FCA-compliant account handling, by enabling lenders to collect up-to-date information from customers about their changing financial circumstances.
Pulse allows UK lenders to proactively contact existing customers at scale via SMS and email, obtaining fast and reliable information into their customers' current circumstances with a unique Interactive Virtual Interview (IVI), including disposable income levels and risk of financial difficulty.
The first product of its kind to use validated first-party data gathered directly from consumers, the launch of Pulse means that lenders no longer need to rely on struggling borrowers to make contact or wait for historical information from traditional CRAs to identify changes in the circumstances of their customers.
Want this in your Inbox? Sign up to our newsletter here!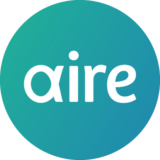 Get the latest news, market analysis, and funding status on Aire