Matching Your Mission with the Right Strategy: Q&A with fiid
by Hugh Williams on 17th Jun 2020 in News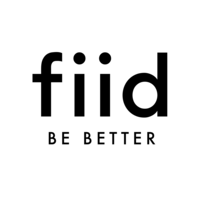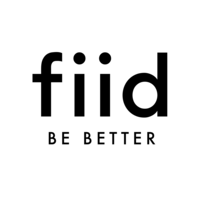 In this Q&A FastGrowthBrands speaks to Shane Ryan (pictured below), founder of Irish plant based food business fiid. Ryan talks about why, after previous failures to launch fiid, he is seeing success for the company this time round, as well as the opportunities provided by people staying at home more, and how fiid is looking to crack the UK.
Can you introduce us to fiid? Why is it different from other players in the plant-based food category?
Fiid is a plant based food company. We bring together nature's best vegetables, legumes and spices, craft them into craveworthy plant based meals and serve them in the single most convenient way possible. Launched in December 2018 we've served over 370,000 meals over the last 18 months and you can now find fiid across all major supermarkets in Ireland but also in the UK with Ocado and Sainsbury's. 
Fiid was born out of a personal pain point. Living a fast paced life with an interest in health and fitness, I found that there was always a glaring conflict between how I wanted to eat and how I had time to eat. I wanted to create something that was the ultimate in convenience without compromise - so no nasties and nothing that I wouldn't cook with myself. To make sure we offered something truly convenient, and after lots of research, trial and error, we chose to cook our meals using the sous vide method. This locks in all the flavour and freshness while also giving our dishes a 12 month shelf life without the need for additives or preservatives.
fiid has seen success over the last 18 months, with this your third attempt to get the business off the ground. Can you explain why you are seeing different results this time around?
The business started as an office deliveries service where I cycled all around Dublin city delivering fresh plant based salads to people for their lunch. The basic mission of the business was the same as it is now - make eating healthy convenient and easy - but the way I was solving it wasn't quite right. While convenient, it only really solved a lunch time problem and only if you lived or worked within a small geographical area so it was back to the drawing board. I started looking at retail as a way to reach more people so over the course of a few months developed and produced a new chilled product to place in supermarkets. It was the same food as we serve now but in a classic chilled pot with a short shelf life. I saw some success with this but again, with a chilled product there's always an element of planning involved - it's not something you can always have to hand. Challenges with chilled supply chain (the words send shivers up my spine), waste and manufacturing meant that nine months later it was again back to the drawing board. This gave me time to really look at the consumer, how they were living and approaching food and where the opportunities were. 
I think what really resonates with our customers is the fact that it's a dependable, versatile product that they know is good for them. Need a quick lunch at the office? That's fiid. Coming home late from work with no energy to cook? You've got fiid in the cupboard. Cooking for the family but can only manage to boil some rice? Meet fiid. 
Having seen success in Ireland, you have now entered the UK. How have you found that transition into a new market? What have been the challenges?
While we knew it wouldn't be easy, we definitely underestimated the challenges we would face. In Ireland we have some sort of profile and very loyal existing customer base but in the UK we are completely new and unknown. Trying to spread the word, encourage trial and maintain supply in the UK from Ireland has been extremely hard, particularly as we're still in our infancy in Ireland with a huge amount of moving parts. We're getting better at it and are really happy with our growth in the UK over the last six months but there's a mammoth task ahead of us to get where we want to go. 
How has fiid fared during the current pandemic? What has been your strategy to ensure continued growth for the business?
The long shelf life has always been an important factor for our customers but the impending lockdown meant that consumers not only found this useful but were prioritising food products that would last. We saw an unprecedented uplift in sales in the first few weeks of Covid-19 in retail as consumers began to stockpile but it was our online sales which really took us by surprise. In March, our sales increased by 412%. We found that many of our regular customers who were used to picking up fiid in their local convenience store were instead choosing to buy in bulk online to avoid another stressful and crowded shopping excursion. When we launched the business 18 months ago, the website was intended to be a small supplementary part of the business, while we focused most of our time and resources on bricks and mortar retail. The last few months have proven the appetite for fiid online and has presented a very real opportunity even post COVID. Thankfully, in the beginning, we had invested in a solid website optimised for sales and a good user experience which has made this recent period much easier for us to weather.
While demand in retail has levelled off more recently and convenience has become less important to people now that we all have infinite time to cook at home, the priority has shifted to opening up new channels and creating new demand. We launched with Mighty Small, Amazon UK and a number of other marketplaces which consumers are using as a discovery tool while in lockdown so while sales have taken a hit in our core channels, we've thankfully been able to plug the gaps with new ways of selling.
What does the future hold for fiid and the plant-based food category? 
The plant based category has grown hugely in the last few years, and I feel that we have only just scratched the surface in terms of the possibilities. The key thing about plant based foods is that they have huge appeal across multiple demographics and ways of eating - it is definitely not just those following vegan diets. We see this with our own customer base; it's diverse, but the common link is people who want to eat well and live well. I think we'll see this flexible approach become more commonplace across the board with meat and dairy occasional meal components as opposed to core elements of every meal particularly post COVID-19 as people become even more health conscious.
Up to now our focus has been on maintaining supply and supporting our customers and retailers to navigate the current situation as best as possible. We're just finalising our first round of investment. Our NPD pipeline is something we can't wait to share more about as, for the last year, we've been working on a number of innovations within the ambient meal space that will definitely change the game and making eating delicious good-for-you food even easier.