Walmart Teams Up With ThredUp for E-commerce Profitability; Newegg Unveils DTC Proposition
by Hugh Williams on 28th May 2020 in News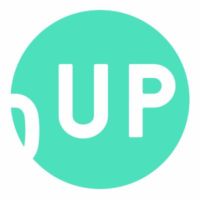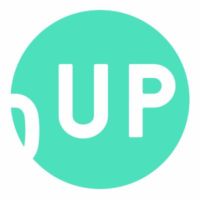 The FGB Digest brings you the latest news on the world's fastest growing direct-to-consumer and challenger brands. In today's edition: Walmart teams up with ThredUp for e-commerce profitability; Newegg unveils DTC proposition; and Meniga raises €8.5m for R&D. 
Walmart teams up with ThredUp for e-commerce profitability
Walmart is joining forces with resale startup ThredUp, according to a report in CNBC. 
Shoppers on the Walmart website can peruse thousands of pre-owned items for women and children and get free shipping from Walmart with a minimum order of USD$35. Returns are handled at a retail location close by. 
The retailer has been negotiating with ThredUp for about a year. Walmart has been trying — even before the pandemic — to drive online shoppers towards general merchandise and more high-margin areas like fashion so that its e-commerce business will finally become profitable.
To boost its fashion offerings, Walmart purchased plus-sized women's apparel company Eloquii and menswear company Bonobos, developed exclusive apparel lines with Ellen DeGeneres and Sofía Vergara and revived trendy NYC brand Scoop.
Partnering with ThredUp helps to expand Walmart's fashion offerings as well as capitalise on the trend of sustainability. As an online thrift store, ThredUp accepts clothes, shoes, handbags and more in good condition from customers. If the merchandise passes a quality inspection and ultimately sells, the customer gets a portion of the profits. Items will be dual-listed on ThredUp and Walmart's websites, according to ThredUp CEO and co-founder James Reinhart. 
Newegg unveils DTC proposition
Newegg is unveiling a direct-to-consumer program for vendors. The e-tailer has been developing its D2C program for six months and recently completed an initial pilot phase that Newegg says yielded a 102% year-over-year increase in unique visitors and 87% increase in sales during that same time period. Following completion of this initial pilot phase, Newegg is now opening its D2C program more broadly to additional vendor partners currently selling on its site.
As part of the program, Newegg's marketing team works with each D2C partner to reach specific demographics via a suite of lead-generation tools. This includes social and influencer marketing, content production, email marketing and select SEM/SEO tactical elements. 
These marketing efforts are designed to reach targeted customers at multiple touchpoints and drive them to learn more about the vendor's products on Newegg.com. Typical D2C engagements include targeted customer marketing, optimisation of the on-site shopping experience, and logistical support. Participating vendors retain full control of the shopping experience on Newegg.com, including brand and item page management and full pricing control throughout the campaign.
Meniga raises €8.5m for R&D
Meniga, the London-headquartered fintech that provides digital banking technology to some of the world's largest banks, has closed a €8.5m in additional funding. 
The funding will be used for continued investment in Meniga's R&D activities, as well as to strengthen the fintech's sales and service teams to meet what it says is growing demand. Described primarily as a "strategic investment," the round is led by Groupe BPCE, the second-largest banking group in France. 
Meniga's digital banking platform helps banks and fintechs use personal finance data to innovate in their online and mobile offerings. Its various products include a software layer that bridges the gap between a bank's legacy tech infrastructure and a modern API, making it easier to build consumer-friendly digital banking experiences.
Meniga's product suite spans data aggregation technologies, personal and business finance management solutions, cashback rewards and transaction-based carbon insights.
The company's tech has also been designed to support and benefit from Open Banking, and helped by this, its products and services are already used by more than 90 million banking customers across 30 countries.
Want this in your Inbox? Sign up to our newsletter here!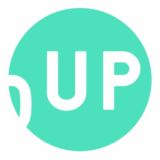 Get the latest news, market analysis, and funding status on ThredUp