Ola is Coming to London; E-commerce Veterans Start ITCH
by Hugh Williams on 8th Jul 2019 in News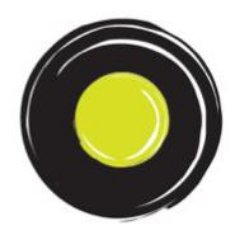 DTC's Daily Digest brings you the latest news on the world's fastest growing direct-to-consumer brands. In today's edition: Ola is coming to London; E-commerce veterans start ITCH; and AUrate's expansion plans. 
Ola is coming to London
Ride-hailing business Ola's presence in the UK is set to grow further, with the business preparing to launch in London. 
This news has been expected since April, when Ola announced its intention to open up in the capital, as it launched in three other cities: Reading, Liverpool, and Birmingham. While the previous three launches are notable, Ola's presence in the capital clearly lays down its intention to take on Uber, which counts London as one of its largest markets outside the US. 
Ola, a Bangalore-based company, is now reportedly seeking out drivers before a London rollout in late summer or early autumn. The ride-hailing company purportedly aims to offer discounts when it first comes into the London market, although its fares will be similar to those of Uber in the long haul. Ola will also provide drivers with a larger cut of their trips, a move that could assist with recruitment.
The city's rivalry is becoming more intense: Bolt – formerly known as Taxify – came back to London in June. And French startup Kapten, which is backed by Daimler and BMW, has also been generating a buzz. 
It's certainly an exciting time for Ola, with more funding secured recently, and an expansion of its electric fleet. 
E-commerce veterans start ITCH
New subscription-based pet wellbeing brand ITCH launches today, with the aim of disrupting the pet care market.
The brand has initially raised circa £5 million investment from Seedcamp, Nigel Wray and Cox's YYX Capital amongst others, with a further injection of £10 million planned for Q4 2019 to support the brand roll out to the US in Q1 2020. 
Co-founded by direct-to-consumer entrepreneur James Cox (co-founder of sleep tech firm Simba), pet supplies retailers Jonny and Adam Gould (co-founders Monster Pet Supplies) and marketer Charlotte Harper (former CMO of Zoopla and UK MD Match.com), ITCH is initially launching with a flea care subscription service. 
ITCH will also offer range extensions into the wider pet care market with innovative personalised calming, skin, joint and dental products. There are also plans to use curated and user generated content to create an online platform and community, in collaboration with its team of veterinary experts, designed to answer the plethora of wellbeing questions pet owners face on a daily basis.
With research by Mintel showing that the UK pet care market is set to reach £2.1billion by 2023 and the UK's flea market estimated to be worth £370m by 2021, ITCH is in the purr-fect position to take a sizeable bite out of the market.
AUrate's expansion plans
New York-based direct-to-consumer jewellery business AUrate has announced plans to accelerate growth, following its securing of USD$13m (£10m) in series A funding last month. 
That series A round is considered the largest in the fine jewellery category to date and is one of the largest done in the consumer space. With the funding round, AUrate plans to expand its fast-growing online and offline operations and make direct investments in technology.
Previous to this, the brand had already secured a USD$2.6m (£2.1m) in seed funding in order to hire a brand team and give them the ability to effectively compete against brands like Tiffany & Co and Cartier. AUrate's online revenues have grown by a consistent 400% year-over-year while retail doubled, and the company is already profitable. About 90% of AUrate's customers are women and more than 40% return.
In addition to selling jewellery online, AUrate also operates two brick-and-mortar stores in New York, with a third under construction in Washington, D.C.