Swiggy Turns to DIY Food Kits for Diversification; Wellness Brand Hydrant Closes Series A
by Hugh Williams on 11th May 2020 in News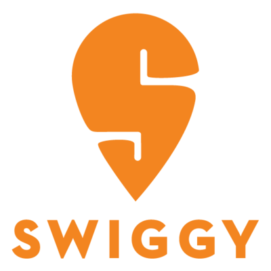 The FGB Digest brings you the latest news on the world's fastest growing direct-to-consumer and challenger brands. In today's edition: Swiggy turns to DIY food kits for diversification; Wellness brand Hydrant closes Series A; and JobHoping raises USD$2.45m. 
Swiggy turns to DIY food kits for diversification
As people across India have turned to cooking instead of ordering food online, Swiggy is experimenting with new ways to increase frequency on its app, by piloting DIY food kits.
This comes just weeks after Swiggy launched a gamut of recipes on its app. The company has been experimenting with DIY food kits with a few restaurants in select cities including some parts of Bengaluru and Gurugram.
In India the concept of DIY food kits is at a nascent stage with niche premium food chains and online meat and poultry sellers such as Licious and FreshtoHome providing ready-to-cook recipes. Even cloud kitchen firm Rebel Foods, which owns brands such as Faasos, recently started offering DIY food kits. However, Swiggy's foray marks the first entry of an online food delivery platform into the meal-kit delivery service.
This experiment shows that Swiggy is exploring new avenues to make money since its core business — food delivery — has been down by 70-80%. Its rival Zomato kicked-off its grocery vertical about a month ago and recently expressed interest in the home delivery of alcohol.
Wellness brand Hydrant closes Series A
Wellness brand Hydrant has announced that it has raised USD$5.7m in Series A funding, bringing its total investment to date to USD$8.8m.
In addition to its own e-commerce channel, Hydrant's Rapid Hydration and Rapid Hydration + Caffeine are currently sold via Amazon and Whole Foods, with additional retail partners rolling out within the year. 
"There has been a major cultural movement towards holistic wellness and self-care, especially among today's active and on-the-go consumer," said John Sherwin, co-founder of Hydrant. "While it's always been our belief that hydration sets the foundation for a healthy lifestyle, the ongoing support from our investors and community has further demonstrated this importance and underscores the powerful effect that water has on wellness. It's this simple concept that will continue to drive Hydrant forward and position us to tackle this category through science-backed research and innovation." 
"With additional funding to support our growth and overall mission, Hydrant will focus on  continuing to produce best-in-class wellness products that help consumers create healthy and beneficial daily routines," said Jai Jung Kim, co-founder of Hydrant. 
JobHoping raises USD$2.45m 
JobHopin, a Vietnam-based startup building an automated job-recruitment platform for Southeast Asia, has announced that it has closed a USD$2.45m Series A. This brings JobHopin's total raised so far to more than USD$3m.
JobHopin's matching platform, called Bunny, uses machine learning to pair candidates with jobs. The company says there are about 60 million knowledge economy workers in Southeast Asia, and about 108 million job placements a year, but many positions take more than a month to fill on average, because many companies still do pre-screening work manually.
Bunny standardises the language used in job descriptions and resumes for better data analysis, which is then used to find promising candidates for open positions.
JobHopin also has a database of more than 1.4 million job candidates derived from online databases and 2,000 enterprise clients in Vietnam, and provides real-time market data analysis of salaries, talent supply (or the number of people qualified to fill certain roles) and hiring demand.
Want this in your Inbox? Sign up to our newsletter here!