Japan's Bulk Homme Raises £12m; UK's Chip Secures £10m; US' Zwift Receives USD$450m
by Lindsay Rowntree on 18th Sep 2020 in News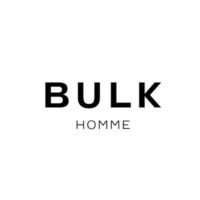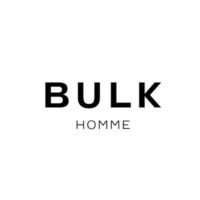 The FGB Digest brings you the latest news on the world's fastest growing direct-to-consumer and challenger brands. In this week's edition: Bulk Homme raises £12m; Chairish secures USD$33m; Bulletproof closes USD$13m funding round; Hungry Harvest raises USD$13.7m Series A; Chip raises over £10m in crowdfunding; Zomato secures USD$160m; and Zwift raises USD$450m.
FastGrowthBrands is trialing moving from a daily to a weekly news digest, bringing you the same curated stories about the world's fastest growing brands every Friday. We welcome your feedback, so please get in touch!
Japanese brand Bulk Homme raises £12m
Tokyo-based male skincare brand, Bulk Homme, has secured ¥1.5bn (£12m) in its latest funding round from Nissay Capital, department-store chain Marui Group, Dimension, and Kiraboshi Capital. Founded in 2013 as part of founder and CEO Takuya Noguchi's father's company, the subscription startup plans to use the funding to strengthen its domestic presence, its CRM, and further global expansion into Southeast Asia, Europe and US. The company, which already has operations in China, Taiwan, South Korea, UK and France, previously received ¥300m (£2.4m) in 2017, and a further ¥500m (£4m) in 2018.
Chairish raises USD$33m in Series B
Online home furnishings marketplace Chairish has raised USD$33m (£25m) in a Series B round, led by Tritium Partners. Chairish, which has raised USD$49.7m (£38m) over four separate rounds to date, was founded in 2013, and allows sellers to list their items on the marketplace, but only after they have been approved by the company.
It acquired competitor Dering Hall in 2018, which it has since folded into the Chairish brand. According to co-founder and CEO Gregg Brockway, US-based Chairish plans to use the latest funds to support its international expansion plans, develop teams that deal with buyer and seller interaction, and bolster its trade proposition.
Bulletproof closes USD$13m funding round
Bulletproof, Seattle, US-based nutrition company known for its coffee products, has secured USD$13m (£10m) in a venture round led by Beliv, bringing total funding to date to USD$83.5m (£63.8m) over five rounds. The company, which was launched in 2013 by Dave Asprey, and is led by CEO Larry Bodner, plans to expand its omnichannel presence, as well as products in both new and existing categories, including clean coffee, MCT oil and collagen protein.
Hungry Harvest raises USD$13.7m in Series A
Baltimore, US-based produce delivery startup, Hungry Harvest, has closed a USD$13.7m (£10.5m) Series A funding round, led by Creadev. This brings the company's total funding up to USD$21.7m (£16.6m) over four rounds. Hungry Harvest rescues fresh fruits and vegetables that would otherwise have gone to waste due to surplus, or down to cosmetic standards for the retail trade. This is similar to the UK's Oddbox, which saw a significant 400%+ surge in traffic between March and June, according to the FGB Index.
Hungry Harvest currently delivers in certain regions across nine US states, but intends to use the funding to expand its reach, as well as to scale its social mission. Since its launch in 2014, the company has reduced nearly 1 million kilograms of food waste, and donated or subsidised nearly 700,000 kilograms of produce to partner organisations and through food access programs.
Chip raises £10m in equity crowdfunding
To break up the sea of clashing orange/red logos, FastGrowthBrands reported that UK-based consumer savings app, Chip Financial, had grand plans to become the UK's next tech unicorn, as it entered into its latest round of equity crowdfunding on the Crowdcube platform last week. Chip initially opened its latest round to existing investors, before giving access to current Chip customers (its Chipmunks), before opening it to the wider public on Crowdcube.
The financial savings challenger secured £2m in under two minutes, with over £10m being secured in under 48 hours. It has closed the round 27 days early, after going into overfunding just one hour after opening. £5m of the latest round was secured from the government-backed Future Fund. This means it has now raised a total of almost £21.6m on the crowdfunding platform.
Indian brand Zomato raises USD$160m
Indian food delivery startup Zomato has raised USD$160m (£123m) from Temasek and US-based Tiger Global, valuing Zomato at USD$3.3bn (£2.5bn) post money. The latest round brings Zomato's total funding to USD$1.1bn (£845.7m) over 17 rounds. Apparently the company, which bought out the Indian arm of Uber's food delivery business earlier this year, has no immediate plans for the money, instead intending to use it to bolster its already substantial war chest.
Next on Zomato's radar is an IPO, which it plans for some time in the first half of 2021. Unlike many other markets, where the Covid-19 pandemic caused a surge in business for food delivery companies, Zomato and its competitor, Swiggy, saw hundreds of job losses, as the pandemic cause a decline in appetite for ordering food online. Despite this, Zomato has managed to significantly reduce its year-on-year losses.
Zwift raises USD$450m for gamified fitness
Peloton competitor, Zwift, has raised a whopping USD$450m in a Series C round led by KKR. This bring's the company's total funding to USD$614.5m to date.
Zwift uses immersive, 3D computer-generated worlds to bring the experience of running or cycling indoors using treadmills or bikes, offering 240 miles of terrain in ten virtual worlds. It has also championed the new 'physically powered' esports category by hosting the first virtual Tour de France back in July, with more to come.