Indonesian Insurers Qoala Raise USD$13.5m; Motiv Acquired by Digital Identity Business
by Hugh Williams on 28th Apr 2020 in News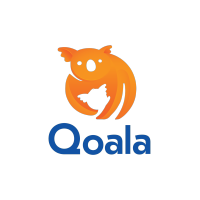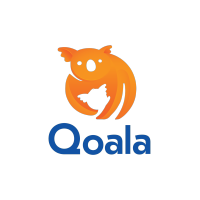 The FGB Digest brings you the latest news on the world's fastest growing direct-to-consumer and challenger brands. In today's edition: Indonesian Insurers Qoala raise USD$13.5m; Motiv acquired by digital identity business; and Zoom competitor Prexip looks to raise USD$200m. 
Indonesian Insurers Qoala raise USD$13.5m
Southeast Asian insure-tech startup Qoala has closed its USD$13.5m Series A round led by Centauri Fund, a joint venture between funds from South Korea's Kookmin Bank and Telkom Indonesia. 
Centauri Fund is a USD$150m growth-stage vehicle focused on investing in the Series A-B stages in companies in South East Asia with a focus on Indonesia.
The funding will allow the company to invest further into technology, people and brand to fuel its multi-channel strategy. Qoala is hiring across teams with plans to double its headcount to 300 over the next year, the company added.
Centauri Fund managing partner Kenneth Li said, "Our investment into Qoala was led by our conviction of the company's multi-channel approach to Indonesia's untapped insurance industry." Commenting on the impact of the COVID-19 outbreak on business, Martin said, the startup has accelerated new offerings for consumers and MSMEs across Indonesia to provide pay-outs to those affected by the pandemic, including those who have had their treatment partially or fully subsidised by the government and are hence ineligible per usual insurance plans.
Motiv acquired by digital identity business
Smart ring maker Motiv has been acquired by 'digital identity' company Proxy. Proxy specialises in digital key cards — essentially providing a way to use digital devices like smartphones to access businesses and homes.
In recent years, Motiv, among the additions to the tiny hardware platform, have been focusing on NFC payments, lost phone tracking and two-factor device authentication through gait monitoring. Whether or not Proxy ultimately has interest in manufacturing and selling a fitness ring, there's plenty of underlying technology here that would be of interest to a digital identity company.
While the app will continue to be available for download (no word on how long it will continue to offer support), the deal marks the end of Motiv's online sales, while partner retailers will burn through the rest of their stock.
Proxy, on the other hand, says it's committed to the ring as the future of the wearables category. While compelling, the fitness ring hasn't exactly taken the wearable category by storm in the past three years, as the space continues to be almost exclusively dominated by smartwatches and headphones. 
Zoom competitor Prexip looks to raise USD$200m
Pexip, a Norwegian videoconferencing company whose technology is used by the US government, Amnesty International, Spotify and PayPal is seeking to raise USD$200m in what could be the largest software IPO in Scandinavia.  
The business has experienced a seven-fold surge in usage in recent weeks as the coronavirus pandemic has forced millions of people to work from home, while concerns over the security of the dominant player in the sector, Zoom, have led companies to seek more secure alternatives.
The FT reports that the Norwegian company announced that it is seeking to raise about USD$100m in fresh capital on the Oslo stock exchange, with existing shareholders selling a similar amount of shares with a targeted post-money valuation of about NKr6bn (USD$570m).
Pexip, which offers a video meeting platform either as a cloud-based service or for companies to host themselves, experienced a 50%  jump in annual recurring revenues to USD$57m in the first quarter of this year compared with the same period in 2019. About 97% of its revenues are subscription-based.
Want this in your Inbox? Sign up here!