Zuoyebang Continues Asia's Edtech Success; Changes and Funding at Outdoor Voices
by Hugh Williams on 30th Jun 2020 in News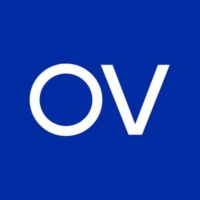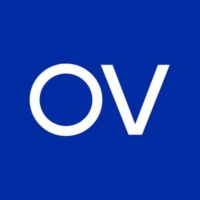 The FGB Digest brings you the latest news on the world's fastest growing direct-to-consumer and challenger brands. In today's edition: Zuoyebang continues Asia's edtech success; Changes and funding at Outdoor Voices; and Uber eyes Postmates after missing Grubhub.
Changes and funding at Outdoor Voices
Activewear brand Outdoor Voices has announced that it has received a round of funding from NaHCO3, the investment management platform of fashion and retail entrepreneur Ashley Merrill. Merrill will additionally be joining the company's board of directors as chairwoman.
Merrill is the founder and CEO of luxury sleepwear brand Lunya. As chairwoman, she will be working with the executive team at the board level, which is currently attempting to find a permanent CEO who not only has experience in growing retail companies but also "embodies Outdoor Voices' values and brand", the company said. Financial terms of the private investment were not disclosed.
It has also been announced that Outdoor Voices' founder Tyler Haney is taking an active role in her company again after resigning as CEO earlier this year. After Haney abruptly resigned as CEO in February, a New York Times report found that, at the start of the year, the company needed cash and that the deal was contingent upon replacing Haney on an interim basis with investor Cliff Moskowitz. Initially, Haney said she would stay on in a new role as "founder" but, days later, she said she was leaving the company.
Zuoyebang continues Asia's edtech success
Zuoyebang, a Beijing-headquartered startup that runs an online learning app, has announced it has raised USD$750m in a new financing round as investors demonstrate their continued trust in — and focus on — Asia's booming edtech market.
US investment firm Tiger Global and Hong Kong-based private equity firm FountainVest Partners led the six-year-old startup's Series E financing round. Existing investors — including SoftBank's Vision Fund - also participated in the round, which brings the startup's to-date raise to USD$1.33bn. 
Zuoyebang's app helps students — ranging from kindergarten to 12th-grade — solve problems and understand complex concepts.
The app, which offers online courses and runs live lessons, also allows students to take a picture of a problem, upload it to the app and get its solution. The startup claims it uses artificial intelligence to identify the question and its answer.
The announcement today further illustrates the opportunities investors are seeing in the online education sector in Asia. Last week, Indian edtech giant Byju's announced it had received fresh funds from Mary Meeker's fund, Bond.
Uber eyes Postmates after missing Grubhub
Uber has reportedly made an offer to buy food delivery service Postmates, according to The New York Times. According to the Times, the talks are still ongoing and the deal could fall through.
Uber's appetite in this area is not new. A little over a month ago, the ride-hailing company was reportedly pursuing an acquisition of Grubhub, another food delivery company. Grubhub was ultimately acquired by Just Eat Takeaway in a USD$7.3bn deal, but only after the deal with Uber fell through over a variety of concerns.
Food delivery market has set to benefit largely from the COVID-19 pandemic, as stores remain shuttered or switch operations to takeout only. Latest earnings from the public ride-hailing company show that its ride-hailing business is slowing while its food delivery service is booming. Gross bookings for Uber Eats last quarter were USD$4.68bn. So even though Uber still loses a ton of money (USD$2.94bn including all costs), its Uber Eats growth is staggering.
Want this in your Inbox? Sign up here!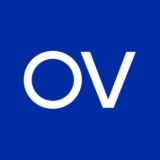 Get the latest news, market analysis, and funding status on Outdoor Voices