N26 Cuts 10% of NYC Staff; Frito-Lay Turns to C-commerce to Supply Americans with Snacks
by Hugh Williams on 12th May 2020 in News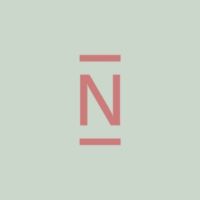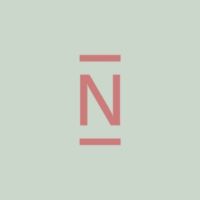 The FGB Digest brings you the latest news on the world's fastest growing direct-to-consumer and challenger brands. In today's edition: N26 cuts 10% of NYC staff; Frito-Lay turns to e-commerce to supply Americans with snacks; and Validus raises USD$20m.
N26 cuts 10% of NYC staff
N26 has lost 10% of its 90-person New York-based workforce, marking the first instance of job losses at the German challenger bank due to operational reasons.
While N26 has not made any further redundancies among its 1,500-person strong global workforce, in April, it put 150 employees on short-time working in Berlin and Barcelona. These employees work reduced hours or get paid less than half a week's pay. Since the US government does not offer a comparable furlough scheme as seen in the UK, N26 said it "decided to consolidate the affected functions".
Whilst N26 dismissed nine US employees, fellow European challenger Monzo fired a much larger 165 employees at the beginning of April when it shut its Las Vegas office. N26 seems to be leading the European advance into the US challenger bank market, holding a 3.55% share of US consumers, according to Apptopia research revealed by Sifted. This can be compared to peers such as Revolut and Monzo, which hold just 0.97% and 0.23% respectively.
However, local challenger bank Chime still holds 60% of the market, showing just how far these European fintechs still have to go to truly disrupt the region.
Frito-Lay turns to e-commerce to supply Americans with snacks
With Americans snacking more during lockdown, Frito-Lay is launching a new e-commerce site aimed at taking advantage of this trend. 
The snacking giant that already has a presence in 94% of pantries across the US launched Snacks.com, Frito-Lay's e-commerce website focused solely on delivering brands like Tostitos and Ruffles straight to consumer homes. This site will debut alongside Frito-Lay's PantryShop.com, which will offer pantry kits containing bundles of related products across the Frito-Lay portfolio.
"We started thinking about this even before COVID hit," explained Frito-Lay Chief Transformation & Strategy Officer Michael Lindsey when asked about the origins of Snacks.com. "There have always been people who love products of ours that can't always find them in their store."
This is a problem that has only been exacerbated by the pandemic. As consumers face unpredictable offerings at grocery stores and seek to avoid leaving their homes during shelter in place, they have turned in droves to online ordering. In March, downloads for Instacart, Walmart Grocery and Shipt saw MoM lifts of 218%, 160% and 124% respectively, while 28% of online grocery shoppers placed their first digital grocery orders in March due to coronavirus.
Validus raises USD$20m
Southeast Asian lending platform Validus has raised USD$20m for its Series B+ round. Small- to medium-sized businesses are one of the most important parts of Southeast Asia's economy, but many have trouble securing growth capital from traditional financial institutions. Validus wants to fix the financing gap with its peer-to-peer lending platform, which connects accredited lenders with SMEs.
This brings Validus' total raised to about USD$40m since it was founded in 2015, including a USD$15.2m Series B round announced last year. 
After getting its capital markets services license from the Monetary Authority of Singapore in December 2017, Validus launched services in Indonesia and Vietnam and says it has lent over USD$315m to businesses so far. Its plans for its Series B+ round include expanding into Thailand during the last quarter of this year. Validus' credit risk model analyses information from invoices, contracts and cash flow.
Validus also plans to provide financing to SMEs that are on the frontlines in the battle against COVID-19, including working capital for SMEs in the healthcare and pharmaceutical industries, and logistics and cleaning services.
Want this in your Inbox? Sign up to our newsletter here!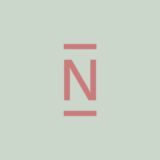 Get the latest news, market analysis, and funding status on N26