Tier Acquires Assets from Defunct Coup; B-Social Funding and Re-branding
by Hugh Williams on 26th Feb 2020 in News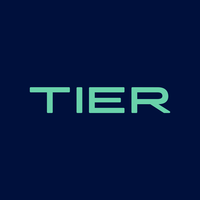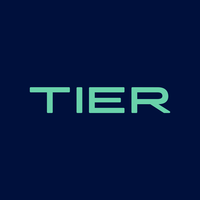 DTC's Daily Digest brings you the latest news on the world's fastest growing direct-to-consumer and challenger brands. In today's edition: Tier acquires assets from defunct Coup; B-Social funding and re-branding; and Snapask raises to expand in SEA.
Tier acquires assets from defunct Coup
Tier Mobility, which operates a scooter service (the kick-scooter-with-a-motor kind), has acquired assets from Coup, a now defunct scooter service (the moped kind). Coup shut down late last year, and Tier Mobility plans to take over and start its own shared moped service.
As part of the deal, Tier Mobility now has around 5,000 mopeds and a charging infrastructure. It plans to launch its own moped service in Berlin in May. Both the scooter and moped services will be accessible from the main Tier app.
"We have gained valuable experience with e-scooters and can now use this effectively in the field of e-mopeds. Many customers want a slightly faster vehicle for medium distances of four to 10 kilometres. Now we can now offer these people a very good deal with high-quality vehicles," Tier Mobility co-founder and CEO Lawrence Leuschner said in a statement.
Tier Mobility currently operates in 55 cities across 11 countries. It is currently focused on Europe. The company is based in Berlin.
B-Social funding and re-branding
B-Social, the London-based fintech building what it calls a "social bank," is announcing that it has raised a further £7.8m in seed funding. This injection comes from high-net-worth individuals. 
It brings the total capital raised by B-Social to £13.25m, as the company continues the journey to becoming a fully licensed bank. It also plans to re-brand next month to the new name "Kroo".
Launched in February last year, B-Social currently exists as a "social finance" app and accompanying debit Mastercard. It enables users to make purchases, share and keep track of expenses with friends and family, and negate the headache of "who owes who". More broadly, B-Social says it is on a mission to improve the relationship people have with money.
To date, B-Social says it has over 8,500 customers who have spent more than £1m with their B-Social cards and have shared over 36,000 expenses with friends.
Snapask raises to expand in SEA
Snapask, an on-demand tutoring app, announced that it has raised USD$35m in Series B funding. Earmarked for the startup's expansion in Southeast Asia, the round was led by Asia Partners and Intervest.
Launched in Hong Kong five years ago, Snapask has now raised a total of USD$50m and operates in Hong Kong, Taiwan, Malaysia, Indonesia, Thailand, Japan and South Korea. Its other investors have included Kejora Ventures, Ondine Capital and SOSV Chinaccelerator (Snapask participated in its accelerator program).
Founder and CEO Timothy Yu said Snapask will expand into Vietnam and focus on markets in Southeast Asia where there is a high demand for tutoring and other private education services. It will also open a regional headquarter in Singapore and develop video content and analytics products for its platform.
The company now has a total of 3 million students, with 1.3 million who registered over the past twelve months.
Want this in your Inbox? Sign up to our newsletter here!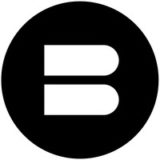 Get the latest news, market analysis, and funding status on B-Social