Airbnb to Cut a Quarter of Staff; Peanut Raises for Women's Social Network
by Hugh Williams on 6th May 2020 in News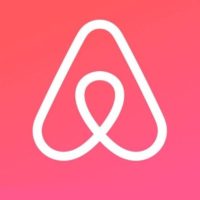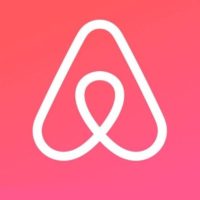 The FGB Digest brings you the latest news on the world's fastest growing direct-to-consumer and challenger brands. In today's edition: Airbnb to cut a quarter of staff; Peanut raises for women's social network; and First Dollar comes out of stealth. 
Airbnb to cut a quarter of staff
Online booking platform Airbnb is planning to cut 25% of its staff as it grapples with plunging travel due to the pandemic.
The company also said it would scale back or halt newer initiatives, such as investments in hotels and luxury resorts and flights. The firm is bracing for revenues to drop by half or worse this year.
Boss Brian Chesky said it's not clear when travel will return or what it will look like when it does. "While we know Airbnb's business will fully recover, the changes it will undergo are not temporary or short-lived" he said.
The move at Airbnb is the latest sign the travel industry is preparing for a prolonged downturn. Norwegian Cruise Lines warned investors on Tuesday its viability as a company was uncertain, while Virgin Atlantic said it would cut 3,000 workers and quit Gatwick airport.
Airbnb's planned cuts will affect about 1,900 people out of the company's 7,500 staff. The company, which recently raised USD$2bn (£1.6bn) from investors to get it through the downturn, said it will provide at least 14 weeks of pay to affected staff. It will cover health insurance costs though the end of the year for international workers and for 12 months for US employees.
Peanut raises for women's social network
Peanut, an app that began as a tool for finding new mom friends, and now evolved into a social network now used by 1.6 million women to discuss topics from pregnancy and parenthood to marriage and menopause, has raised USD$12m in Series A. 
The raise comes on the heels of significant growth in online networking fueled by the COVID-19 pandemic. Peanut has seen rapid growth for its platform as women looked for a supportive online environment to discuss their own concerns over how COVID-19 was impacting their lives.
Many women participating in Peanut's newer "Trying to Conceive" group, for example, worried about their canceled IVF rounds and how to plan for the future. Current moms-to-be wanted to hear from others about how COVID-19 would impact their hospital delivery plans. And others stuck working at home with kids looked for advice and coping strategies.
Since the outbreak, Peanut has seen engagement across its app increase by 30% and content consumption increase by 40%. Its total community also grew from 1 million users in December 2019 to now 1.6 million, as of April.
First Dollar comes out of stealth
First Dollar has launched out of stealth, with a USD$5m seed round. The business is a healthcare savings platform with a focus on HSAs (health savings accounts) that targets millennials and Gen Z. 
First Dollar is launching on the thesis that it can help consumers get better use out of their healthcare savings accounts, or HSAs. HSAs are non-taxable savings accounts that can be used on medical expenses, doctor visit co-pays or medical prescriptions.
First Dollar works on both the front end and back end of HSAs. It charges employers a monthly administration fee to manage payroll contributions and HSA reporting.
From an end-user perspective, First Dollar lets consumers set up a free account through their site and manage their money there. The company also issues a First Dollar debit card, and makes money from a percentage of transactions on the debit card. Using First Dollar, a customer can see where they can get the most savings on certain medical products.
Want this in your Inbox? Sign up to our newsletter here!