Amazon Fined for Late Documents in Deliveroo Investigation; Starling Bank Launches Kids Card
by Lindsay Rowntree on 8th Sep 2020 in News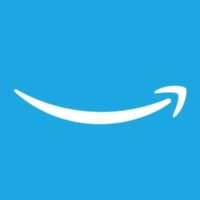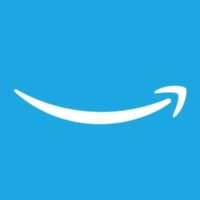 The FGB Digest brings you the latest news on the world's fastest growing direct-to-consumer and challenger brands. In today's edition: Amazon is fined for document delays in Deliveroo funding investigation; Starling Bank launches a children's debit card; and baby nutrition startup, Mamamade, secures £300,000 seed funding.
Amazon fined for late documents in Deliveroo investigation
Amazon has been fined a rather paltry £55,000 by the Competition and Markets Authority (CMA) in the UK, after it had to delay its investigation into the ecommerce behemoth's purchase of a 16% stake into food delivery company, Deliveroo. The reason: Amazon missed deadlines for submitting documents relating to the investigation.
Amazon's Deliveroo investment was actually cleared by the CMA last month; 16 months after it led Deliveroo's USD$575m (£435m) Series G funding round. However it seems it would have been cleared even earlier, if it weren't for Amazon's tardiness in delivering 189 documents. The amount is made up of two separate fines of £30,000 and £25,000, as Amazon failed to meet two separate deadlines. The maximum the CMA is allowed to fine for a missed deadline is £30,000.
With Deliveroo's financial health called into question as a result of the pandemic, the CMA cleared the deal, as it didn't believe the company would be able to survive the crisis without external funding.
Starling Bank launching kids' card, Kite
Banking challenger, Starling Bank, is preparing to launch a children's debit card, called Starling Kite. The bank intends to charge £2 per month for the card, which will be linked to the parent's bank account, and will be aimed at children 15 and under. This launch comes soon after Starling Bank launched the Connected card, a spare debit card for those self isolating, which can be given to trusted friends and family members to complete purchases on their behalf. The card will be competing with existing children's money management solutions, GoHenry and Osper.
As well as launching a whole host of new products, Starling Bank has recently announced it plans to follow in Monzo's footsteps by implementing a new fee structure. As well as the £2 monthly charge for the Kite card, it intends to charge a £2 monthly fee for existing account users that open up a new account, as well as a £5 fee to replace lost cards. Monzo previously announced it would be implementing a 3% ATM charge for withdrawals totalling more than £250 per month, as well as a similar card replacement fee.
Starling Bank aims to be profitable by the end of 2020, while Monzo still has a long way to go.
Mamamade raises £300,000
Baby nutrition startup, Mamamade, has secured £300,000 in seed funding. The London-based company, which specialises in plant-based, home-made baby food, aims to disrupt the baby nutrition industry, and plans to use the funding to grow and scale its product range and operations.
Mamamade has seen a surge during the pandemic, with sales up 700% since the start of the lockdown in March, and it is growing at a rate of 40% month on month. Vegan and vegetarian baby food can be hard to come by, so it is interesting to see the growth of Mamamade and a growing industry more generally, with competitors such as I Love You Veggie Much, Else Nutrition, and cold-pressed experts, Little Tummy.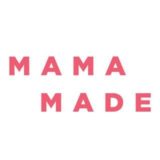 Get the latest news, market analysis, and funding status on Mamamade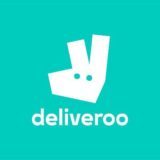 Get the latest news, market analysis, and funding status on Deliveroo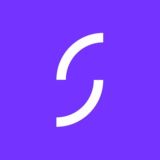 Get the latest news, market analysis, and funding status on Starling Bank