Papier Raises for US Expansion; Amazon Attribution Taking on Duopoly
by Hugh Williams on 5th Sep 2019 in News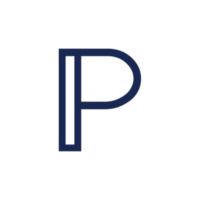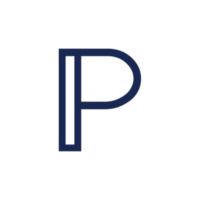 DTC's Daily Digest brings you the latest news on the world's fastest growing direct-to-consumer brands. In today's edition: Papier raises for US expansion; Amazon Attribution taking on duopoly; and India's Swiggy to launch Swiggy Go. 
Papier raises for US expansion
Personalised stationery firm Papier today closed an USD$11m (£9.1m) funding round, led by Monica Vinader backer Beringea.
Other investors such as Felix Capital, Innocent Drinks' founders fund Jamjar Investments and Downing Ventures also participated, taking Papier's total raised to date to USD$15m (£12m).
The design company said it will use the funding to accelerate its growth in the US, which accounts for 15% of the brand's total revenue and is growing at around 40% each month. It will also expand its product range and build new collaborations.
"We are entering our most exciting phase yet," said founder and chief executive Taymoor Atighetchi. He added "this investment will allow us to build on the strength of our brand and community and extend its reach and appeal globally.
The brand said new categories in its product range accounted for 50% of sales in the last year. Recent product launches have included the Papier photo book, framed print, diary, wedding guest book and table plan – largely aimed at the wedding sector, in which it claims one in six UK couples now use its stationery.
Amazon Attribution taking on duopoly
Amazon is attempting to lure ad spend away from Google and Facebook, with its new social ad measurement update. To do this, Amazon has announced updates to its Amazon Attribution console, an advertising tool brands use to attract consumers via Amazon marketplace. The new addition offers advertisers a click-based solution to measure the impact of social media ad campaigns based on consumer discovery and research. 
Brands that sell products on Amazon have utilised the Amazon Attribution since it launched in beta last year. The console enables on-demand access to conversion reporting on sales attribution and return on investment (ROI), making it easier than ever to receive and analyse metrics on and ongoing basis. With streamlined access to sales impact analysis, brands can optimise their full digital media portfolio and live campaigns.
The recent social ad measurement update allows marketers to understand shopping impact across search, social, email, display and video media. The in-app tool will give brands insight into how shoppers are buying their products on Amazon.
Amazon Attribution launched with limited availability to vendors in the UK earlier this year, thereby now giving access to both the UK and US.
India's Swiggy to launch Swiggy Go
Swiggy, one of the largest food delivery startups in India, has launched Swiggy Go, a service to enable consumers and businesses to instantly deliver laundry, forgotten keys, documents and just about anything else within a city.
Swiggy Go, currently available only in Bangalore, further pits the food delivery giant against Google-backed hyper-local concierge startup Dunzo, which is currently operational in select cities in India.
Five-year-old Swiggy, backed by Naspers and Tencent, said it intends to expand Swiggy Go to more than 300 cities by next year.
The announcement illustrates the different visions Swiggy, and its local rival Zomato, have for their future. While Swiggy moves beyond food delivery, Zomato is increasingly trying to assume more control over the ins and outs of the food business. 
Swiggy also said it is bringing Swiggy Store, which is currently being offered to customers only in Gurgaon, to Bangalore and Hyderabad. By next year, it plans to have Store's presence in all metro cities in the country.
Want this in your Inbox? Sign up to our newsletter here!