Unilever Ventures Invests in Milkbasket; Pinterest's Play for DTC Brands
by Hugh Williams on 5th Jun 2019 in News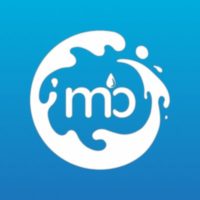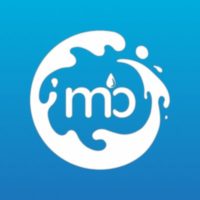 DTC's Daily Digest brings you the latest news on the world's fastest growing direct-to-consumer brands. In today's edition: Unilever Ventures invests in Milkbasket; Pinterest's play for DTC brands; 99% of consumer brands looking at DTC.
Unilever Ventures invests in Milkbasket
Indian grocery and milk delivery startup Milkbasket has raised USD$10.5m (£8.3m) led by existing investor Unilever Ventures along with Mayfield India, Kalaari Capital, and Blume Ventures and a few Indian family offices. The Gurgaon-based startup has in total raised roughly USD$26m (£20.5m).
Launched in early 2015, Milkbasket enables customers to order from a limited selection of grocery items and milk throughout the day until midnight, and their packages are delivered to their homes the next morning before 7am. Milkbasket uses its own fleet. The app also allows customers to place recurring orders for essential items.
Micro-delivery startups including MilkBasket, BigBasketDaily, Doodhwala, and DailyNinja streamline deliveries into a single milk-run and makes the supply chain more cost-effective than hyperlocal delivery, where there are multiple delivery slots. Even though the likes of MilkBasket have lower ticket size, they attract potentially high-repeat users and instill habit formation.
These companies also compete with Amazon, Flipkart (though Flipkart founder Sachin Bansal has invested in MilkBasket), as well as on-demand players like Dunzo and Swiggy Store and local kirana stores for a share of the customer's grocery spend.
Pinterest's play for DTC brands
Pinterest is trying to position itself as the next go-to platform for DTC brands. DTC brands that built businesses from scratch on Facebook, Instagram and Google are increasingly looking for new areas to tap for growth.
SmileDirectClub, Care/of, and Noom told Business Insider that they've upped their spend with Pinterest over the past year while other brands like Away, Glossier and Rothy's have also been seen running campaigns over the past few weeks. John Sheldon, chief marketing officer of SmileDirectClub, for one, said that SmileDirectClub has increased its Pinterest spend tenfold over the past year.
Pinterest has also made changes to its self-serve platform that's led some DTC brands to increase their spending on the platform. In April, Pinterest rolled out a conversion tool that lets marketers optimise campaigns for specific goals — like stronger leads and online checkouts. Pinterest also started giving marketers more granular metrics than video views.
In its pitch to DTC brands, Pinterest says that it puts them on an equal playing field with big brands. According to Pinterest, 97% of the top 1,000 search terms on the site are unbranded, which theoretically makes it easier for consumers to discover DTC brands.
99% of consumer brands looking at DTC
Virtually all consumer goods brands (99%) are investing in direct-to-consumer strategies, according to research by Salesforce.
With more and more high street stores closing, consumer brands are looking to avoid selling on e-commerce giants such as Amazon and Walmart, and build a more direct relationship with their consumers.
In the current retail and e-commerce climate, it's no surprise that brands are seeking alternatives to the limited options they have now. Some 42% of consumer goods leaders polled said the challenges of brick-and-mortar retailers were negatively affecting their business.
This is perhaps because the same companies that are putting smaller retailers out of business also sell private-label brands online and in-store, leaving consumer goods brands with increased competition within search results and on the shelves next to them.
Nearly half of consumer goods leaders said that retailers' private-label products were seen as a threat to their business. While Amazon is perhaps the main culprit here, with hundreds of private-label brands across virtually every product category, the likes of Walmart are also following this strategy.