Serious Pig Raises Serious Money; Josh Wood Colour Secures Funding
by Hugh Williams on 18th Mar 2019 in News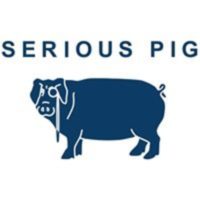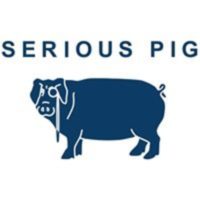 DTC's Daily Digest brings you the latest news on the world's fastest growing direct-to-consumer brands. In today's edition: Serious Pig raises serious money; Josh Wood Colour secures funding; and AdRoll's video platform for DTCs.
Serious Pig raises serious money
Premium snack brand, Serious Pig has hit its crowdfunding target of £350k from over 1,000 investors and will now 'overfund' in order to raise more capital.
The investment raised is going to be used to accelerate growth over the next three years. This includes expanding the existing product ranges and taking the brand to the wider consumer market across the UK, and beyond.
The snack brand, which is based in the heart of Peckham, already has the capability and structure to increase throughput by 500%. The new fundraising means that Serious Pig has now raised approximately £500,000.
Serious Pig was created to accompany posher orders at the bar (think a craft beer or glass of Bordeaux). It is no surprise, therefore, that one of the investors in the business is BrewDog co-founder James Watt. Although Serious Pig obviously sell a lot of their products through pubs and bars, they maintain a direct-to-consumer element through their own e-commerce site. With the craft brewing revolution showing no signs of slowing down, it will be interesting to monitor the growth of these guys.
Josh Wood Colour secures funding
Josh Wood, the hair colourist behind runway shows including Burberry, Miu Miu, and Marc Jacobs, has secured USD$6.5m (£4.9m) in funding to grow his eponymous direct-to-consumer business, Josh Wood Colour.
The series A funding round, which also included backing from Jamjar Investments and Venrex, was led by Index Ventures, the VC firm known for its investment in companies such as Farfetch, Net-a-Porter, and Glossier.
Josh Wood Colour sold 240,000 products in its first year, with British drugstore Boots exclusively stocking the brand across 440 stores nationwide. The investment will be primarily directed towards improving the personalised nature of Josh Wood Colour's e-commerce model. Wood also plans to build the leadership of the company, which currently employs 60 people, and is in talks with international retailers in order to facilitate omnichannel distribution beyond the UK.
Worth an estimated £322m in the UK alone, the at-home hair colouring market is famously dominated by multinational brands such as Henkel, Kao Corporation, L'Oréal, and Coty. But an increasingly younger consumer demographic interested in DIY hair colouring presents new opportunities for emerging direct-to-consumer companies.
AdRoll's video platform for DTCs
AdRoll have launched a video-ad offering targeted to the emerging direct-to-consumer customer base. AdRoll Video Ads will enable marketers to reach current and future customers with a suite of video ads across desktop, tablet, and mobile web.
Four-fifths (80%) of all internet traffic will be video content in 2019, and studies show more than half of consumers report they are more willing to stay on a brand's channel if video content is included. While digital video advertising can benefit any type of organisation, it is crucial that brands are effectively using this format to better reach customers where they are most engaged in the customer journey.
Video poses an interesting next step for direct-to-consumer brands. With the majority of DTCs having a strong social presence, and many are building out OOH and even TV campaigns, it will be interesting to see where video fits into their plans, and how much of a DTC's budget it will be able to claim. While social, OOH, and TV enable DTC brands' messages to reach a wider audience, video represents a more targeted approach, with AdRoll's platform analysing user behaviour in order to serve the right video ad to the right user.