DTC is Driving Nike Growth; Amazon Copy Allbirds Design, but not Sustainability
by Hugh Williams on 25th Sep 2019 in News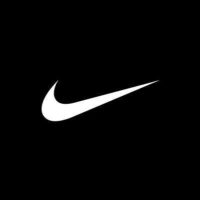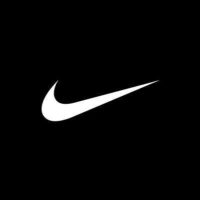 DTC's Daily Digest brings you the latest news on the world's fastest growing direct-to-consumer brands. In today's edition: DTC is driving Nike growth; Amazon copy Allbirds design, but not sustainability; and Lookiero raise USD$19m. 
DTC is driving Nike growth
Nike's focus on selling directly to consumers is paying off in a big way.
The footwear and apparel company on Tuesday posted earnings of USD$0.86 per share for the three months ending in August, up 28% from the same period in the prior year. That growth was driven by a 7% increase in revenue and expanding gross margins in direct to consumer sales. Total net income was up 25% in the quarter to USD$1.4bn (£1.1bn).
The strong first quarter of fiscal 2020 is a sign that the "Consumer Direct Offense" strategy Nike announced in June 2017 is generating returns for the company. Nike has traditionally sold most of its products through brick-and-mortar retailers, but this new strategy prioritized speeding up innovation, producing and getting products to consumers faster and selling to and engaging with consumers more directly through digital channels. The August quarter is also typically Nike's strongest, thanks to back-to-school shopping.
Further indicating the success of the Consumer Direct strategy, Nike's digital business grew 42% in the quarter, led by mobile and app experiences.
Amazon copy Allbirds design, but not sustainability
Merino shoe company Allbirds is on the defensive as international retail giants cash in on the woollen shoe craze popularised by the Silicon Valley startup.
The shoes have proven so popular that a number of shoe companies, including US tech giant Amazon, are taking a page out of Allbirds book and producing their own versions of the distinctive shoe.
Amazon is producing a similar looking woollen shoe called the 206 Collective Men's Galen and it's selling on Amazon for USD$45 (£36), a fraction of the cost of Allbirds wool runners, which retail in New Zealand for USD$160 (£129).
Allbirds has called on Amazon to mimic its focus on sustainability, rather than its design, with founder Joey Zwillinger saying: "Given what I know about manufacturing, there is no way you can sell a shoe for that low while taking care of all of the environmental and animal welfare considerations and compliance we take into account"
"Amazon is stating that it wants to be a green company. It should be taking steps to make their products more sustainable."
Lookiero raise USD$19m
Lookiero, the online personal shopping service for clothes and accessories, has announced it has closed a USD$19m (£15m) funding round led by venture capital fund MMC Ventures with support from existing investor All Iron Ventures, and new investors Bonsai Partners, 10x and Santander Smart.
Founded in 2015 by Oier Urrutia, Lookiero combines the knowledge of personal stylists, detailed customer profiles and in-house learning algorithms to provide a fully-personalised online shopping experience to its customers. Lookiero currently has over 1 million registered users and has grown revenue by over 200% from 2017 to 2018.
Oier Urrutia, Founder and CEO, Lookiero, said: "This investment round provides us with the necessary capital to further increase the accuracy of our technology, which is really exciting. It will allow us to offer the best possible experience for our users and to continue expanding across Europe.
The startup delivers a selection of five pieces of clothing or accessories carefully curated by a personal shopper to fit the customer's individual size, style, and preferences. Customers then decide which items to keep or return, allowing Lookiero's technology and personal shoppers to learn through feedback and improve future selections.
Want this in your Inbox? Sign up to our newsletter here!