Valence Raises for Increased Opportunity for Black Community; Till's Seed Round to Help Renters Avoid Eviction
by Hugh Williams on 12th Aug 2020 in News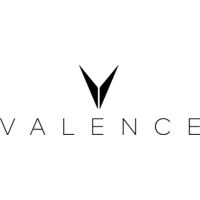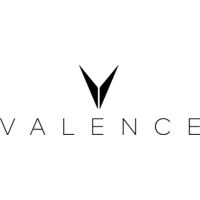 The FGB Digest brings you the latest news on the world's fastest growing direct-to-consumer and challenger brands. In today's edition: Valence raises for increased opportunity for Black Community; Till's seed round to help renters avoid eviction; and THIS becomes fastest FMCG business to hit Seedrs target.
Valence raises for increased opportunity for Black Community
Valence, the Los Angeles-based online community dedicated to increasing economic opportunity for the Black community, has raised USD$5.25m in financing as it looks to continue to expand its network for Black professionals in all fields.
The timing for the investment is critical as the country reckons with the implications and effects of systemic racism. In no field is the under-representation of Black professionals more deeply felt than the tech industry, where lack of diversity can have profound implications on products and services that are becoming increasingly central to large swaths of the economy.
Problems with under-representation and underlying issues of systemic racism manifest in facial recognition technologies, social networking applications and decision-making software for lending and credit that are aspects of how American society functions.
It's with an eye toward technology and entrepreneurship that Valence raised its most recent round. Already, Valence has brought on some of the top names in Silicon Valley as participants in a program to promote entrepreneurship and career development.
Till's seed round to help renters avoid eviction
Till, a platform that serves as an intermediary between landlords and renters, has raised an USD$8m seed round led by Route 66 Ventures, with participation from MetaProp and NextGen Venture Partners.
Till was founded on the premise that people are not always able to pay their rent on the 1st of the month, but might be better suited to paying their rent in smaller payments throughout the month. Through its flexible rent platform, Till creates a customised payment schedule for renters that aligns with their monthly cash flow. Till estimates it can help cut evictions by as much as 50%.
With the funding, Till plans to work on getting more landlords on board across additional states and further develop the flexible rent product. In order for renters to use the platform, their landlords must already be working with Till. To date, Till is live at 170 properties that consist of 30,000 units in total across 14 states.
While this product may have more relevance these days, during a time when people are facing severe economic insecurity as a result of COVID-19, Sullivan said this problem is not specific to the pandemic, though COVID-19 has exacerbated the issue.
THIS becomes fastest FMCG business to hit Seedrs target
THIS, a maker of plant-based food for meat lovers, has raised £3.5m following the launch of a Seedrs campaign. Since going live yesterday, 10th August, the UK plant-based meat company has surpassed its £2m target, which was secured before the campaign was fully launched to the public.
Venture capital firms involved in this investment round include Backed, Five Seasons Ventures, Idinvest Partners, Seedcamp and Manta Ray Ventures, who also backed the business earlier this year when they raised their 'Seed Plus' round in January.  
On a mission to shatter meat-eaters' preconceptions of plant-based food, one rasher or nugget at a time, vegan investment fund Veg Capital has also invested in the latest Seedrs campaign, alongside professional footballer Chris Smalling. The THIS Seedrs campaign is also the fastest FMCG business to hit target ever and fastest ever campaign to hit £1.5m+.
The business achieved c.700% growth in the last year (launched in June 2019) and has sold 5 million portions of their game-changing plant-based meat. With the aim is to accelerate growth, this investment will be used to expand their innovation function, boost manufacturing capability, build a category leading team of plant-based pioneers, and create even bigger and naughtier marketing stunts.
Want this in your Inbox? Sign up to our newsletter here!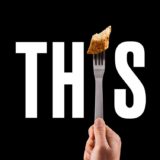 Get the latest news, market analysis, and funding status on THIS