Chile's The Not Company Raises USD$85m to Take on Impossible Co; Revolut Adds to Series D Round Announced in February
by Hugh Williams on 27th Jul 2020 in News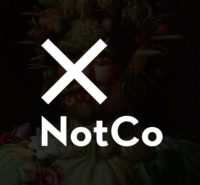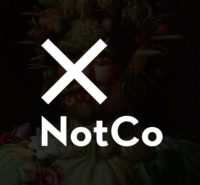 The FGB Digest brings you the latest news on the world's fastest growing direct-to-consumer and challenger brands. In today's edition: Chile's The Not Company raises USD$85m to take on Impossible Co; Revolut adds to Series D round announced in February; and E-bike maker Cowboy raises USD$26m.
Chile's The Not Company raises USD$85m to take on Impossible Co
The Not Company, Latin America's leading contender in the plant-based meat and dairy substitute market, is about to close on an USD$85m round of funding that would value it at USD$250m.
In the two years since NotCo launched on the global stage, the company has expanded beyond its mayonnaise product into milk, ice cream and hamburgers. Other products, including a chicken meat substitute, are also on the product roadmap.
NotCo is already selling several products in Chile, Argentina and Latin America's largest market — Brazil — and has signed a blockbuster deal with Burger King to be the chain's supplier of plant-based burgers. It's in this Burger King deal that NotCo's approach to protein formulation is paying dividends, sources said. The company is responsible for selling 48 sandwiches per store per day in the locations where it's supplying its products, according to one person familiar with the data. That figure outperforms Impossible Foods per-store sales, the person said.
NotCo is also now selling its burgers in grocery stores in Argentina and Chile. And while the company is not break-even yet, sources said that by December 2021 it could be — or potentially even cash flow positive.
Revolut adds to Series D round announced in February
London-based digital banking service Revolut has closed its Series D funding round for the second time, on Friday announcing an additional $80m had been added to the $500m round it announced in February.
The fresh funding comes from San Francisco private equity group TSG Consumer Partners, an investor in consumer brands like Brewdog and Voss. 
TSG joins TCV, the US-based investment firm announced in February to be leading the round, along with several unnamed existing investors in the fintech.
Revolut on Friday reiterated that the funding would be used to accelerate its banking operations in Europe "including full bank accounts and lending services" and teased several new products as being in-development including a new "subscription management tool" and a rewards programme.
On the funding CEO and founder Nik Storonsky said: "While we were not actively looking to raise any additional capital, TSG approached us with an exciting proposition to work together."
"Now that the Series D round is completed, we can focus our efforts on rolling-out full banking operations in Europe and doubling down on product development in the United States."
E-bike maker Cowboy raises USD$26m
Electric-bike maker Cowboy has raised USD$26m. The startup has been manufacturing premium electric bikes and selling them directly to consumers around Europe.
The company recently released the third generation of its flagship bike, which is all about refinements and iterating on its existing offering.
With a focus on simplicity, there are no gears or buttons to control motor assistance. The motor kicks in automatically when you start pedalling. Some of the key features of the Cowboy bike are the carbon belt, custom-made tires with a puncture protection layer and the detachable battery.
Cowboy bikes are also connected bikes thanks to some electronic components. For instance, you can lock your bike when you're not using it. The company is currently testing auto-unlock, a feature that takes advantage of Bluetooth Low Energy to detect your phone.
By combining data from the accelerometer, the speed of the bike and your pedal power, Cowboy will also soon automatically detect a crash and notify an emergency contact.
In addition to designing a bike, Cowboy is also a service company. It has built a network of repair partners and offers test rides to potential clients. It is now available in dozens of European cities.
Want this in your Inbox? Sign up to our newsletter here!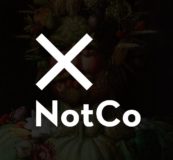 Get the latest news, market analysis, and funding status on NotCo