Gousto Latest Meal-Kit Service to Raise During Pandemic; GoPro Reduce Workforce and Focus on DTC
by Hugh Williams on 16th Apr 2020 in News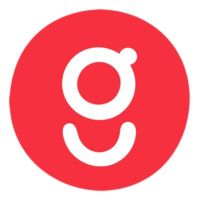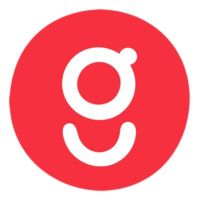 The FGB Digest brings you the latest news on the world's fastest growing direct-to-consumer and challenger brands. In today's edition: Gousto latest meal-kit service to raise during pandemic; GoPro reduce workforce and focus on DTC; and The RealReal forced to cut staff numbers. 
Gousto latest meal-kit service to raise during pandemic 
Gousto, the London-based meal-kit service, has closed £33m in funding. The business says the money will be used to continue investing in its technology. This includes both the AI engine that it says customers use to get more personalised recommendations of what to cook and eat, and in the backend tech used to optimise its own logistics and other operations. The funds will also help build more capacity to meet rising demand, as well as expanding next-day delivery in the near future (it mainly operates on a three-day turnaround between ordering and delivery currently).
Food delivery — be it ready-made restaurant meals, groceries, or anything in between — has seen a huge surge of activity in the last few weeks as people have sheltered in place to slow down the spread of the coronavirus.
The company said that it's currently delivering some 4 million meals to 380,000 UK households each month and is on course to cross 400 million meals delivered by 2025. This brings the total raised by Gousto to around £130m. It's not disclosing its valuation with this round, but it has 100 employees at present and plans to expand that to 700 by 2022.
GoPro reduce workforce and focus on DTC
GoPro have announced a workforce reduction of more than 20% to reduce operating expenses in the wake of the COVID-19 pandemic, with more than 200 employees affected.
The changes are part of a strategic realignment to become a more efficient and profitable direct-to-consumer business with plans to further reduce non-headcount related operating expenses to USD$250m in 2021, according to the statement. 
GoPro's direct business has grown more profitable in recent years. In 2019, GoPro.com attracted an average of seven million unique visitors each month, generated more than 20% of revenue in top European markets and nearly 20% in the United States, according to the statement. In addition, GoPro.com gained further ground in Q1 2020, generating a considerably larger percentage of sales in all regions, year-over-year, according to the statement.
GoPro will continue to sell to select leading retailers in key regions where consumers prefer to purchase offline or indirectly. However, the company will be shifting primarily to consumer-direct sales to drive growth in regions where GoPro.com already has a strong share of the market. 
The RealReal forced to cut staff numbers
Online consignment company The RealReal is the latest tech company to lay off and furlough employees amid the COVID-19 pandemic. In the company's quarterly earnings report today, The RealReal announced layoffs affecting 10% of its workforce and furloughs impacting 15% of employees.
By doing so, The RealReal says it will be able to reduce its operating expenses by about USD$70m. In a press release, The RealReal said these changes are designed to "support its employees through the pandemic and ensure the team is well positioned for a strong restart on the other side of this health crisis."
Those furloughed include employees in The RealReal's e-commerce centres, retail stores, luxury consignment offices, sales organisation and headquarters. The RealReal has also instituted a hiring freeze and reduced the salaries of executives.
The RealReal, which has been a public company for a little less than one year, joins the growing number of tech companies that have made personnel changes in the wake of the coronavirus.
Want this in your Inbox? Sign up to our newsletter here!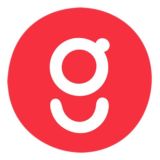 Get the latest news, market analysis, and funding status on Gousto