Grab Establishing Itself in Indonesia; Health-Tech DTC Thriva Raises £6m
by Hugh Williams on 30th Jul 2019 in News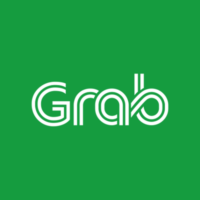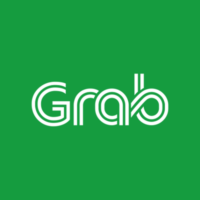 DTC's Daily Digest brings you the latest news on the world's fastest growing direct-to-consumer brands. In today's edition: Grab establishing itself in Indonesia; Health-tech DTC Thriva raises £6m; and Flipkart's digital payments app receives funding. 
Grab establishing itself in Indonesia
Ride-hailing business Grab is set to invest USD$2bn (£1.6bn) in Indonesia, with funds from SoftBank. This will happen over the next five years, as Grab looks to establish themselves in Southeast Asia's biggest economy. 
The investment will be aimed at accelerating the development of Indonesia's digital infrastructure, which includes building a next-generation transportation network around electric vehicles in local cities and improving the way important services, such as health care, are delivered in the country.  Grab also said it will build a second headquarters in Jakarta. 
"Indonesia's technology sector has huge potential," Masayoshi Son, chairman and CEO of SoftBank, said in a statement. "I'm very happy to be investing US$2 billion into the future of Indonesia through Grab."
Founded in 2012 by Anthony Tan and Tan Hooi Ling, the Singapore-based Grab is a ride-hailing platform that offers booking service for taxis, private cars, and motorbikes through one mobile. 
Health-tech DTC Thriva raises £6m
Thriva, which has developed home blood test kits for people to measure things such as their hormone and mineral levels, has secured £6m in new funds.
The business said it was on track to double its turnover this year, and that it would soon raise more cash to allow it to enter new markets. The round, from a range of investors including Pembroke VCT and Guinness Asset Management, takes the total raised by Thriva to £7.5m since its launch in 2016.
With Thriva, customers can understand, keep track of and improve what's happening inside their bodies. Its at-home testing kits are processed by UKAS accredited laboratories and can analyse anything from vitamins and minerals to hormone function to indicators of heart disease and diabetes.
Hamish Grierson, co-founder & CEO, Thriva says that "most people are still not aware that companies like Thriva exist. That is something we want to change as we build towards a truly consumer-led future of health."
Flipkart's digital payments app receives funding
Flipkart's digital payments app PhonePe (India) has received fresh investment from its parent entity in Singapore – PhonePe (Singapore) – previously known as Flipkart Payments.
This is not PhonePe Singapore's first fund infusion in PhonePe, with funding coming as recently as March. The capital infusion comes two years after Flipkart announced a USD$500m (£410m) funding commitment to the digital payments app to boost its operations.
PhonePe was valued at USD$1.5bn (£1.2bn) when Walmart bought 77% of the Flipkart group for USD$21bn (£17bn). Investment advisory firm KeyBanc Capital Markets said that Walmart's stake in PhonePe alone could be worth more than USD$14bn (£11.5bn) in the medium term.
Digital payments at physical retail stores in India are estimated to grow at an annual average pace of more than 20% until 2023, to USD$135bn (£111bn). Moreover, peer-to-peer payments are expected to add another USD$150bn (£123bn) to PhonePe's total addressable market. Larger rival Paytm was valued at around USD$10bn (£8bn) when Berkshire Hathaway invested USD$300m (£247m) in the company last year.