Simba Closes Tricky Funding Round; Withlocals Raises €8m to Crack New Markets
by Hugh Williams on 7th Mar 2019 in News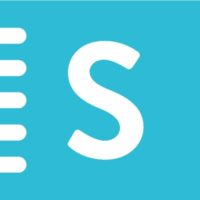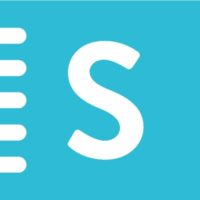 DTC's Daily Digest brings you the latest news on the world's fastest growing direct-to-consumer brands. In today's edition: Simba Sleep closes tricky funding round; Withlocals raises €8m to crack new markets; and Grab raises capital to expand across SEA.
Simba Sleep closes tricky funding round
Simba Sleep has raised USD$6.6m (£5m) in a venture round of funding, taking the total amount of capital raised by the mattress firm to USD$82.3m (£62.5m).
The news will come as a welcome respite for Simba, drawing a line under what has been a tricky few months. Simba's value recently crashed to £20m, forcing a radical restructuring of its funding round. The company finalised proposals in February to raise £10m at a valuation of just £20m – one-fiftieth of the prospective £1bn price tag that one of Simba's founders said it could be worth within the next couple of years.
In November 2018, the company said it was seeking to raise between £40m and £50m at a £125m valuation, itself a much lower level than the original target of a £200m price tag.
The mattress sector was one of the first to be swept up with the direct-to-consumer tide. There are now some huge established players in the market aside from Simba, such as Eve, Emma, and Casper. As more players have entered the space, product differentiation has become crucial. While it doesn't seem like the online mattress bubble has burst, if a brand can't clearly show its consumers why it is superior to the vast swathes of competition it faces, then it will be in an uphill struggle.
Withlocals raises €8m to crack new markets
Dutch travel scale-up Withlocals has raised €8m (£6.9m) in Series B Funding. The new funding round is led by London-based Keen Venture Partners with participation from existing investor Inkef Capital.
Withlocals connects travellers with verified local hosts in over 30 cities across Europe and Asia, offering personalised private tours and activities at scale based on travellers passions. This goes against the grain of most mass tourism concepts and taps into the trend of personalised and private tours and activities all over the world.
The new funding will be used to offer end-to-end localisation, strengthen the community of local hosts, continue the growth in existing and new cities, and offer more experiences based on people's passions.
The success of Withlocals ties into the wider trend of tourists placing their trust in individuals who are local experts, rather than agents. Airbnb has been the leader at making the most of this new brand of tourists; and Withlocals will be looking at those using Airbnb to book their holiday accommodation as their target audience. The challenge here will be scalability – can Withlocals offer enough local experts all around the globe to cater to the truly international taste of today's tourists. Using this funding to expand into new markets will be a good start.
Grab raises capital to expand across SEA
Singaporean ride-hailing unicorn Grab has raised USD$1.5bn (£1.1bn) in fresh funding from the SoftBank Vision Fund, bringing the total amassed in its ongoing Series H to USD$4.5bn (£3.4bn).
SoftBank Group Corp is an existing Grab investor. It first bought a stake in Grab for USD$250m (£175m) in 2014 and, later in 2017, co-led a USD$2bn (£1.5bn) investment in the Singapore-headquartered firm.
Grab plans to use its growing pile of capital to expand its super app strategy across the region, with a focus on Indonesia – the home ground of archrival GOJEK. A significant portion of the funding will also go into the expansion of GrabFood and GrabExpress and rolling out new verticals in Indonesia.
Across the region, the startup plans to grow its verticals such as financial services, food delivery, parcel delivery, content, and digital payments. After the acquisition of Uber's Southeast Asia operations in 2018, Grab said its transport business has "grown robustly", almost doubling its revenue from last March to December.
Grab has already established itself as a 'super app' in the region. This recent funding, coupled with plans to roll out services such as on-demand video, digital healthcare, insurance, and hotel bookings, will cement that position, and represent a successful diversification of the ride-hailing platform.