Uber Buying British Rival Autocab for National Reach; Starling Bank Generated £6.7m During July
by Hugh Williams on 10th Aug 2020 in News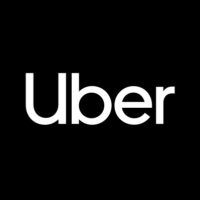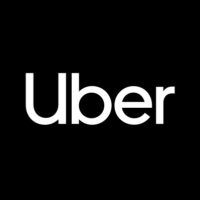 FastGrowthBrands analysis of featured companies takes a closer look at business covered in our daily roundups over the past month. In this edition: Uber buying British rival Autocab for national reach; Starling Bank generated £6.7m during July; and Ola and Gett joining forces in UK.
Uber buying British rival Autocab for national reach
Uber has announced that it is buying Autocab, a British supplier of booking services for the taxi industry and creator of a homegrown Uber rival. The move will enable Uber to incorporate the drivers who work as part of the iGo network inside the Uber app. It will also greatly expand the footprint of Uber's operations in the UK, which right now are limited to 14 major cities. 
Most UK towns and cities outside London are served by a handful of small, often independent private hire taxi firms. Until recently, booking a cab required a phone call, because these businesses lacked the resources to create anything else. Autocab, which started out supplying radios and other equipment, built Ghost, a cloud-based booking platform, and an Uber-esque app. This service was then sold to these small taxi firms, enabling them to offer an online booking system without any additional effort. 
Autocab also started opening talks between taxi businesses to create the iGo Everywhere network, creating a patchwork rival to Uber. If your local cab company was based in Nottingham and you traveled to, say, Cardiff, you'd be able to schedule a trip in your Nottingham-based app.
Starling Bank generated £6.7m during July
Starling Bank has given a trading update, revealing that it generated £6.7m during the month of July, which represents an annualised revenue run rate of circa £80m.
This revenue was split between £3.9m of net interest income and £2.8m of gross fees and commissions income.The digital challenger bank stated that it now has more than 1.5 million accounts in total, with almost 200,000 small and medium-sized business (SME) accounts and 1.25 million retail accounts.
The average age of a Starling retail customer is almost 37 years of age and continues to rise, while only 22% of customers are based in London. Coronavirus lockdown did have an impact on the bank though, with retail customer card spend decreasing per active customer by 15-20% during the period.
Less international travel also resulted in an associated decrease in international spend, particularly outside of Europe - 88% of retail customer spend in June was domestic, compared to 82% in the first quarter. At the end of July, Starling had total deposits of £3.05 billion, with an average deposit balance per active customer of at least 30% for all primary account types in the first half.
Ola and Gett joining forces in UK
Ride-hailing firms Gett and Ola have announced a new partnership following a surge in demand for corporate travel as the UK returns to work after the coronavirus lockdown.
The partnership will allow Gett's corporate clients access to Ola's platform in London, enabling them to request a variety of Ola ride options from September. In turn Ola, which recently launched a new corporate service, will gain access to Gett's hefty list of corporate clients, including a third of Fortune 500 companies.
In June, the number of corporate rides reached up to 89% of the volumes recorded in February, with July even higher, compared to April and May where volumes were 67% and 74% of pre-Covid levels. Ola only launched in London in February, but already offers services in 27 cities in the UK.
Its expansion into London comes as market leader Uber prepares to appeal against the loss of its license in September. Ola said that its new corporate service would enable users to save up to 25% on travel expenses compared to other operators.
At the end of last year, Gett announced a similar partnership with Lyft in order to expand its reach in the US.
Want this in your Inbox? Sign up to our newsletter here!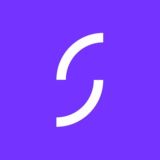 Get the latest news, market analysis, and funding status on Starling Bank