JustEat & Takeaway.com Merger Gets Go Ahead; Starling Bank Launches Coronavirus Support Scheme
by Hugh Williams on 23rd Apr 2020 in News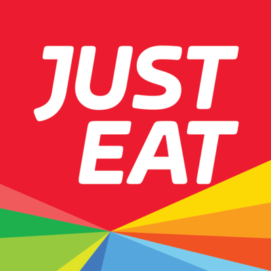 The FGB Digest brings you the latest news on the world's fastest growing direct-to-consumer and challenger brands. In today's edition: JustEat & Takeaway.com merger gets go ahead; Starling Bank launches coronavirus support scheme; and Startup Funding Club receives £10m boost. 
JustEat & Takeaway.com merger gets go ahead
The UK competition watchdog has officially approved the merger, originally valued at USD$10bn but currently valued at £6.2bn, between UK's JustEat and the Netherlands' Takeaway.com.
The news comes on the heels of Amazon getting approval from the competition authority to proceed with an investment leading a USD$575m round for food delivery startup Deliveroo in the UK. 
The merged company also announced that it had raised €700m in new outside funding in the form of new shares and convertible bonds.
JustEat and Takeaway had already been respectively trading on the London and Netherlands stock exchanges. They said they would use the capital and convertible bond issue to pay down debts, business development and other corporate purposes and potential acquisitions. All this in what remains a very fragmented and crowded market for food delivery in Europe and elsewhere, despite the rapid scaling we're seeing among some of the biggest players.
The big question for food delivery businesses is how the current climate is going to affect that general model. Stay-at-home orders have been a huge boost for businesses that cater to people making transactions virtually, or staying at home; and food delivery services check both of those boxes.
Starling Bank launches coronavirus support scheme
UK-based digital banking group Starling Bank has launched a new tool that helps business customers find the appropriate Government coronavirus support scheme for them. 
Starling Bank further revealed that the tool asks users a series of questions related to their business, before providing them with a list of the relevant government support schemes. The launch of the new tool comes just days after Starling announced it was accredited by the British Business Bank as a lender under the government-back Coronavirus Business Interruption Loan Scheme. The accreditation will enable Starling to provide term loans between £5,000 and £250,000 to small and medium-sized enterprises that are struggling financially as a result of coronavirus. 
SMEs with an annual turnover of up to £45m may apply for a Starling CBILS term loan, if they are: a limited company or limited liability partnership, trading for more than 18 months, and have a good credit history with no arrears or defaults
Starling then added that it is also offering business overdrafts of £1,000 to £150,000 under the scheme, with Sole Trader businesses also eligible to access a business overdraft up to £10,000.
Startup Funding Club receives £10m boost
Startup Funding Club has received a £10m commitment from British Business Investments, the commercial subsidiary of the British Business Bank. 
SFC intends to deploy the commitment in over 100 early stage businesses across the UK to deliver almost £30m of new funding for start-up and scale-up businesses across all sectors. The business has already completed investment of £5m into 28 companies, with £1.6m coming from British Business Investments Regional Angels Programme.
The announcement comes as SFC uses the commitment to complete investment of £5m into 28 companies across the UK. In total, SFC has funded a portfolio of more than 200 companies with a combined value of over £1bn, including some of the UK's fastest-growing companies. 
SFC has a track record of backing fast-growth regional businesses in parts of the UK where access to early stage equity capital is scarce. In total, businesses backed by SFC Funds and the SFC Angel Network have created over 500 jobs outside of London.
Want this in your Inbox? Sign up to our newsletter here!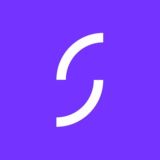 Get the latest news, market analysis, and funding status on Starling Bank