Robinhood Raises and is Thriving During Lockdown; Weee! Raises USD$35m for Asian Grocery Deliveries in US
by Hugh Williams on 18th Aug 2020 in News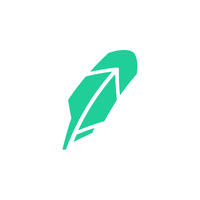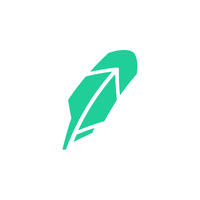 The FGB Digest brings you the latest news on the world's fastest growing direct-to-consumer and challenger brands. In today's edition: Robinhood raises and is thriving during lockdown; Weee! raises USD$35m for Asian grocery deliveries in US; and Hammock raises to help landlords and property managers. 
Robinhood raises and is thriving during lockdown
Robinhood announced this morning that it has raised USD$200m more at a new, higher USD$11.2bn valuation. The new capital came as a surprise.
Astute observers of all things fintech will recall that Robinhood, a popular stock trading service, has raised capital multiple times this year, including an initial $280 million round at an USD$8.3bn valuation, and a later USD$320m addition that brought its valuation to USD$8.6bn.
The unicorn's new nine-figure tranche, a Series G, values the firm at USD$11.2bn. A USD$2.6bn bump in about a month is an impressive result, one that points to an inescapable conclusion: Robinhood is still growing, and fast.
Robinhood is currently walking a line between enthusiasm that its trading volume is growing and conservatism, arguing that its userbase is not majority-comprised of day traders. The company is stuck between the need for huge revenue growth and keeping pedestrian users from tanking their net worth with unwise options bets.
Weee! raises USD$35m for Asian grocery deliveries in US
DST Global has pumped USD$35m into US-based Asian e-grocer Weee!. The California-based startup delivers from its own warehouses to major cities across the US Asian groceries like fresh kimchi and Japanese desserts. The Series C round boosted the five-year-old startup's total raise since launch to more than USD$100m.
Online grocery is a capital-intensive business with thin profit margins, so it's unsurprising to see many contenders — in both China and the U.S. — operating in the red. Against the odds, Weee! turned profitable earlier this year and went cash-flow positive.
That means the startup was in no rush to fundraise, probably giving it more bargaining power in negotiating terms with a storied investor like DST Global, whose portfolio spans Spotify, Twitter, Airbnb, Slack, Didi and Gojek, just to name a few.
Weee! certainly matches DST Global's investment target as a high-growth startup. In June, the company recorded 700% year-over-year growth in revenue and was on course to generate revenue in the lower hundreds of millions of dollars in 2020. 
Hammock raises to help landlords and property managers
Hammock, a UK fintech/proptech helping landlords and property managers gain better oversight on the financial health of their rental properties, has raised £1m in seed funding as it readies the launch of a current account.
Hammock was incubated within Founders Factory Studio, and in the last 12 months has on-boarded onto its platform more than 1,700 managed properties, tracking over £7m in rent.
"At a practical level, we want to save landlords time and money," explains Hammock founder and CEO Manoj Varsani. Varsani says that most of the data needed by landlords to manage their property finances is already available on various banking and budgeting apps, but argues it isn't accessible in "an easy and understandable" format. 
As it exists currently, Hammock plugs into a landlord's bank accounts, via open banking, and automatically monitors rent collection, tracks payments and expenses and provides live analytical reporting on the well-being of each rental house or flat. However, next on the roadmap is an FCA-regulated current account designed specifically for landlords and property managers — thus setting up the company to launch future financial services for rental property owners.
Want this in your Inbox? Sign up to our newsletter here!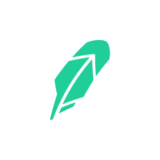 Get the latest news, market analysis, and funding status on Robinhood