Starling and Funding Circle Join Forces for SMEs; Revolut Latest Challenger Bank to Cut Staff
by Hugh Williams on 14th May 2020 in News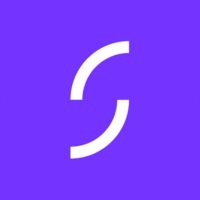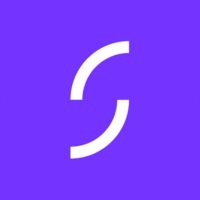 The FGB Digest brings you the latest news on the world's fastest growing direct-to-consumer and challenger brands. In today's edition: Starling and Funding Circle join forces for SMEs; Revolut latest challenger bank to cut staff; and Nanit grabs USD$21m investment. 
Starling and Funding Circle join forces for SMEs
Starling Bank and Funding Circle today said they have teamed up to provide £300m in loans to small firms under the coronavirus business interruption loan scheme (CBILS).
Starling will lend through Funding Circle alongside other institutional investors, granting access to funding for more than 4,000 small businesses across the UK.
Both fintech firms have been accredited for CBILS and opened for applications last month from businesses that have been hit by the pandemic.
The companies said the partnership will allow them to distribute more money to businesses more quickly.
In addition to providing CBILS loans — which are available to companies with a turnover of up to £5m, Starling is also participating in the bounce back loans scheme (BBLS), which provides loans of between £2,000 and £50,000 to small companies.
"This partnership with Funding Circle provides us with another outlet, on top of our own CBILS and BBLS lending, to help meet the needs of business owners affected by coronavirus," said Starling chief executive Anne Boden.
Chancellor Rishi Sunak yesterday announced that the UK banking and finance industry has so far provided almost £15bn to more than 300,000 businesses through three government-backed coronavirus loan schemes.
Revolut latest challenger bank to cut staff
Revolut has dismissed roughly 60 employees as part of its "cost savings" strategy during coronavirus.
CEO Nikolay Storonsky told staff about the cuts on 10 May, according to Financial News sources. The neobank confirmed the news, telling Financial News that it "had to make cost savings, where possible, since the lockdown".
Until now, Revolut had managed to avoid dismissing employees, unlike rivals such as Monzo, which shut its Las Vegas office at the beginning of April, laying off 165 employees. German neobank N26 made nine employees redundant in its New York office last week.
In April, Revolut offered staff shares in the fintech in return for pay, working out at £1 in pay for every £2 in shares. Co-founders Storonsky and Vladyslav Yatsenko also gave up their salaries for a year.
Despite the current economic downturn, Revolut is still vying for profitability by year end. Storonsky also revealed to the Financial Times just last week that the fintech is looking to spend some of its half a billion-dollar funding round landed in February on acquisitions.
Nanit grabs USD$21m investment
The developer of a machine learning-enhanced baby monitor, Nanit, has managed to nab USD$21m in financing even amid the teeth of an epidemic that has slowed venture financing across the board. 
Nanit said it would use the financing for continued product development and global expansion. For Nanit, the social distancing required to stop the spread of the COVID-19 epidemic has proven to be a huge boost for business. Families with grandparents, aunts and uncles make up 20% of the company's active users, according to a statistic provided by Nanit.
The company didn't even have to tap outside investors or go on a road show for its recent raise, according to chief executive Sarah Dorsett. So far, Nanit has sold more than 150,000 cameras and has at least twice as many users who are accessing the company's app for remote monitoring of newborns and one-year-olds.
Nanit has also launched a new line of wearables called Breathing Wear that track their infant's breathing motion by reading the pattern printed on the fabric without putting sensors on their skin.
Want this in your Inbox? Sign up to our newsletter here!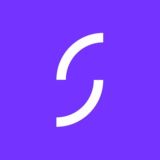 Get the latest news, market analysis, and funding status on Starling Bank