Honestly Good Smashes Funding Target to Drive UK Growth; Social Shopping App Depop Raises USD$62m
by Hugh Williams on 11th Jun 2019 in News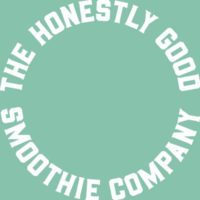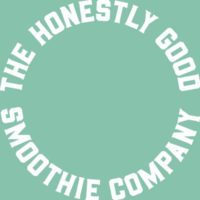 DTC's Daily Digest brings you the latest news on the world's fastest growing direct-to-consumer brands. In today's edition: Honestly Good smashes funding target to drive UK growth; Social shopping app Depop raises USD$62m; Teenage banking fintech receives Stripe backing.
Honestly Good smashes funding target to drive UK growth
The Honestly Good Smoothie Co has crowd funded £233,000, beating its pre-funding target of £100,000. The business is a subscription box service allowing consumers to add more organic fruit, vegetables, and superfoods to their diets. They offer ready-to-blend flash frozen smoothie kits delivered to your door, and have sold over 8,000 smoothie kits so far. They now have their eyes set on expansion.
The subscription market has grown 100% YoY and the online grocery market is expected to grow by over 50% in the next 5 years. This, coupled with data that suggests 73% of millennials will pay extra for sustainable offerings, provides an opportunity to scale and continue building a fanbase.
The UK subscription market is forecast to be valued at £1bn by 2022, and Honestly Good are tapping into this, achieving customer retention rates of 60% since 2018, with 25% of customers spending over £500.
The funding will be used to upscale Honestly Good's premises, invest further in technology, introduce a fully compostable, re-usable packaging system and to continue to promote the brand nationwide.
Social shopping app Depop raises USD$62m
Depop, a social shopping app the has been described as a mix of eBay and Instagram, has raised USD$62m (£49m), to triple its US user base. The investment was led by VC firm General Atlantic.
Since launching in Milan in 2011, Depop has grown to 13 million users in 147 countries around the world, including the US, and focuses on teenage audiences. Around 90% of its users are under 26 and are using the platform the sell used clothes or start their own businesses from their home.
The funding will also be spent on building out its London-based engineering and data science teams and investing in new tools to improve the functionality of the platform.
Depop is a social marketplace that offers users an easy way to buy and sell an array of items via its app. The business would consider sites like ThredUp and Poshmark to be competitors.
According to Swidenbank, some Depop sellers can pull in as much as USD$300,000 (£236,000) a year on the app. Depop takes a 10% cut of each transaction. With DTC brands looking for new places to advertise, as Facebook and Instagram are becoming overcrowded and overpriced, Depop could be an interesting avenue.
Teenage banking fintech receives Stripe backing
Stripe has led a USD$22.5m (£17.7m) Series A funding round for Step, a teenager-focused US mobile banking startup that has built up a half million-strong waitlist in a matter of months.
In the week that JPMorgan Chase shut down its millennial-focussed mobile venture Finn, Step has pulled together a host of backers. Step is building a mobile-based bank account - held with Evolve Bank - specifically designed for teens that is interest bearing and has no hidden or overdraft fees.
The mobile app is linked to a Mastercard and lets users send and receive money instantly, shop online or in-store as well as use Apple Pay and Google Pay. Stripe is providing issuing and processing technology.
Parents get oversight into their teen's spending, providing the opportunity for them to set limits and guidelines as well as have a view into card use. Step will use the new funding to make hires and accelerate its roadmap as it gets ready for launch, taking on what it calls the "pre-banked" population.