Present Life Launches; DTC Ad Impressions up 13.7%
by Mathew Broughton on 24th Aug 2020 in News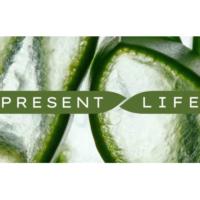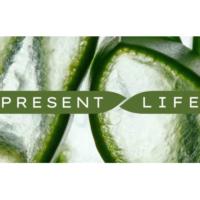 The FGB Digest brings you the latest news on the world's fastest growing direct-to-consumer and challenger brands. In today's edition: Present Life launches; DTC ad impressions up 13.7%; and Stem & Glory overfunding on Seedrs.
Present Life launches
Present Life, a global holding company for plant-based environmentally-friendly wellness and beauty brands, has launched with USD$20m (£15m) in Series A funding from The Craftory. Based in London with offices in New York, the new conglomerate will focus on creating first-party brands across different retail markets, as well as acquiring appropriate companies. Present Life's will expand its first CBD wellness brand, Healist, from the US into Europe over the course of 2020, as well as launching a beauty brand, LOUM Beauty of Calm. Moreover, the group acquired sustainable skin care brand One Ocean Beauty in July for an undisclosed sum.
Camillo Pane, Present Life Executive Chairman, commented, "When you're building brands in the wellbeing and beauty space, they have to be effective and must deliver on their promises. Natural brands often come with a tradeoff on performance, whilst the most efficacious products aren't always the kindest. This is a compromise that consumers no longer need to accept. We use cutting-edge science to unlock the true power of natural ingredients, including rapidly emerging actives like CBD. Our consumer testing is extremely rigorous and we design and formulate to match the highest accreditations from the world's most well-respected industry bodies."
US DTC ad impressions up 13.7%
Television ad impressions for direct-to-consumer (DTC) brands in the United States have increased by 13.7% over the first half of 2020, according to a report published by iSpot.tv. Overall, DTC brand spend decreased by 2.6% year-over-year, indicating that such companies are finding greater efficiencies in their TV advertising efforts despite the ongoing uncertainty with COVID-19. Nearly a quarter of total ad impressions for DTCs were generated by five brands, namely Carvana; Wayfair; Grubhub; Peloton; and Noom, while health and beauty brands generated 21% of total impressions.
The report reads, "DTC brands are a growing part of TV advertising, and also represent new arrivals to the medium. Even with spending cutbacks, the fact that DTC brands had more TV ad impressions year-over-year shows a roadmap for how TV advertisers of any experience level can find audiences even without tentpoles."
Stem & Glory overfunding on Seedrs
Stem & Glory, a plant-based food and hospitality firm, is currently overfunding on crowdfunding platform Seedrs, having raised £65,310 from a target of £40,000 (correct as of time of writing). The investment will be used to support development of its omnichannel model across online/kiosk ordering, in-store dining, subscription model, and ready meals.
Stem & Glory's Seedrs pitch reads, "At Stem & Glory, we are on a mission to disrupt both the world of plant-based food and the traditional hospitality model. Our new omnichannel business model serves innovative yet accessible plant-based cuisine, across a wide variety of channels, paving the way for healthier and more conscious ways of living. Throughout lockdown, we developed our new business model which spans in-store dining, delivery, click & collect, and our ready meals and product range designed by the legendary Afroditi Krassa."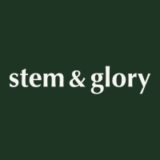 Get the latest news, market analysis, and funding status on Stem + Glory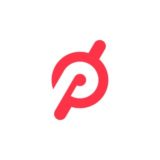 Get the latest news, market analysis, and funding status on Peloton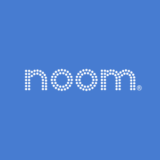 Get the latest news, market analysis, and funding status on Noom