Airbnb Acquires Urbandoor to Boost Corporate Business; Jollychic Raises Funds to Secure MENA Presence
by Hugh Williams on 6th Aug 2019 in News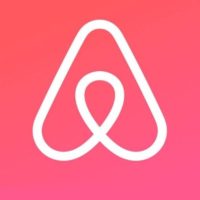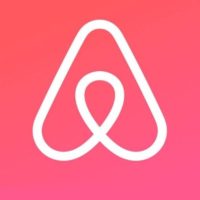 DTC's Daily Digest brings you the latest news on the world's fastest growing direct-to-consumer brands. In today's edition: Airbnb acquires Urbandoor to boost corporate business; Jollychic raises funds to secure MENA presence; and Habito receive backing from Augmentum.
Airbnb acquires Urbandoor to boost corporate business
Airbnb has announced the acquisition of Urbandoor, a platform that offers extended stays to corporate clients. One of the differentiators between Urbandoor and Airbnb when the former was first established, was not only its focus on business travellers, but also that Urbandoor negotiates directly with multifamily owners rather than renters.
In other words, Urbandoor went directly to big real estate companies such as Greystar and convinced building owners, not renters, that extended stay rentals are a beneficial proposition.
With this acquisition, Airbnb wants to increase supply on the Airbnb for Work side of the business, which continues to grow at a rapid clip. Originally launched as Airbnb for Business, the corporate side of Airbnb accounts for 15% of all bookings on the platform, and has grown 3x from 2015 to 2016, and again from 2016 to 2017. According to the company, 500,000 companies use the service to plan their business travel.
Though there seems to be plenty of demand for Airbnb properties from corporate clients, supply remains an issue. Urbandoor helps increase that inventory on the supply side. Urbandoor's footprint includes apartment communities in more than 1,500 cities across more than 60 countries across the globe.
Jollychic raises funds to secure MENA presence
Chinese e-commerce platform Jollychic has raised USD$65m (£53m) in a series C round, as it continues to focus on its MENA customer base. 
The news comes on the heels of the announcement that Jollychic will launch an online payment platform in UAE. The online payment platform Jollypay has been licensed to conduct online payment in the United Arab Emirates (UAE), becoming one of the first foreign companies to have a license of this kind in the UAE.
As a significant part of Jollychic's shopping platform, Jollypay began in 2017 specializing in the establishment of payment and services system. It has so far completed the construction of secure and easy payment systems in a fully connected manner independently.
The UAE cabinet's decision to allow 100% ownership of foreign companies registered in the UAE across 122 sectors, including e-commerce, created an ideal launchpad for Jollypay to further establish more digital services in the country. It gives Jollypay precedence to become the easiest and potentially one of the most popular payment methods for mobile users and mobile applications developers in the region.
The most recent funding round takes Jollychic's total amount raised to USD$96m (£79m).
Habito receive backing from Augmentum
Augmentum Fintech's board has made an investment of £5m into online mortgage broking and lending platform Habito.
Habito launched in 2016 and in 2017, raised £18.5m towards its expansion in its Series B funding round led by technology investment firm Atomico.
Since its launch, the company has completed £2.4bn in mortgage submissions. In July, Habito released its first own brand mortgage products with a range aimed at buy-to-let landlords. 
Given that Habito's mortgage offering is being funded by a £500m investment from an unnamed global financial institution, it is unlikely that the extra investment will be used to support this, and it will likely be used for other projects. 
Augentum was established in 2018 and is the UK's only publicly listed investment company which focuses on the fintech sector. Its aim is to invest in "fast growing fintech businesses that are disrupting the banking, insurance, asset management and wider financial services sectors". 
Want this in your Inbox? Sign up to our newsletter here!