Monzo Closes Funding Round Amid Valuation Drop; N26 Launches Account for Freelancers
by Hugh Williams on 17th Jun 2020 in News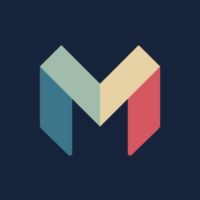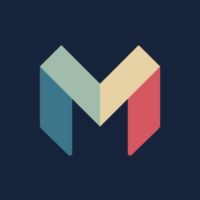 The FGB Digest brings you the latest news on the world's fastest growing direct-to-consumer and challenger brands. In today's edition: Monzo closes funding round amid valuation drop; N26 launches account for freelancers; and Revolut expands open banking feature to Ireland. 
Monzo closes funding round amid valuation drop
London's digital bank Monzo has closed a much-awaited £60m funding round at a £1.25bn valuation — a 40% valuation drop from its previous raise.
The news, first reported by Business Insider, comes after months of funding delays for the bank and speculation about a down round. There are two new known investors in the new round — Swiss fund Reference Capital and Vanderbilt University — while the remaining funds were made up by Monzo's existing investors, including Y Combinator, Accel, Thrive Capital and Passion Capital.
The funds are likely to have provided a top-up to the bank's balance sheet, which now stands at £175m in liquid capital (as a licensed bank, it is required to hold at least 8% of its risk-weighted assets in liquid cash).
A smaller, second tranche of the fundraise is now expected to close in the coming months, to further fuel Monzo's growth beyond its existing 4m users. Indeed, the company was originally expected to raise USD$130m. Monzo's dampened valuation has raised eyebrows in the industry, given Monzo's position as the golden child of UK fintech. At its previous valuation in June 2019, Monzo became the UK's second most valuable startup at £2bn.
N26 launches account for freelancers
Digital-only bank platform N26 recently announced the launch of its new N26 Business Metal, which is a premium business account for entrepreneurs, with 0.5% cashback. According to N26, the business bank account is for freelancers and the self-employed.
The new account is the next step in N26's efforts to create more flexible and tailored business banking experiences that are better aligned to people's daily financial needs and lifestyles.
Account holders will also have exclusive access to a curated selection of partner deals, with useful tools to build, manage and grow their businesses. These include Google Ads, Boosted, And.co and Fiverr, as well as mental wellbeing and lifestyle brands such as Blinkist, 8Fit and Udemy.
"With N26 Business Metal, we wanted to design a premium account specifically for freelancers and the self-employed, one that is better aligned to their individual needs and incorporates unique benefits like cashback, insurance and partner offers," said Georgina Smallwood, Chief Product Officer at N26. "In the future, we want to incorporate additional features to simplify the management of transactions and tax payments, for a more customised and individual banking experience."
Revolut expands open banking feature to Ireland
Fintech startup Revolut has expanded its open banking feature to Ireland. The feature first launched in the UK back in February. Once again, the startup is partnering with TrueLayer to let you add third-party bank accounts to your Revolut account.
The feature launch also marks the launch of TrueLayer in Ireland. For now, Revolut users can only link their Revolut account with AIB, Permanent TSB, Ulster Bank and Bank of Ireland. Revolut and TrueLayer will add support to other banks in the future. Revolut currently has 1 million customers in the Republic of Ireland.
The idea behind open banking is quite simple. Many online services rely on application programming interfaces (APIs) to talk to each other. You can connect with your Facebook account on many online services and also interact with other services including Slack.
Financial institutions have been lagging behind on this front, but it is changing thanks to new regulation and technical updates. With open banking, your bank account should work more like a traditional internet service.
Want this in your Inbox? Sign up to our newsletter here!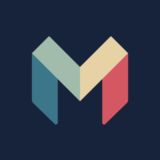 Get the latest news, market analysis, and funding status on Monzo