Grab Lays Off 5% of Workforce; Starling Integrates with Three New Platforms
by Hugh Williams on 16th Jun 2020 in News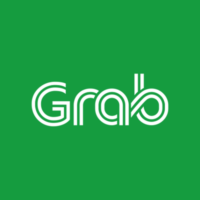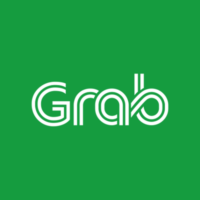 The FGB Digest brings you the latest news on the world's fastest growing direct-to-consumer and challenger brands. In today's edition: Grab lays off 5% of workforce; Starling integrates with three new platforms; and TransferGo raises USD$10m for new market growth.
Grab lays off 5% of workforce
Grab is laying off about 360 people, or slightly under 5% of its employees. Co-founder and CEO Anthony Tan made the announcement in a letter to Grab employees. 
A Grab spokesperson told TechCrunch that the company will not be shutting down offices, and that this is the last organisation-wide layoff the company will perform this year.
"We do not face capitalisation issues. We conducted the layoffs to become a leaner and more efficient organisation and we did this by sunsetting non-core projects, consolidating teams and pivoting to focus on deliveries," the spokesperson said. "We remain laser-focused on adapting our core businesses of transport, deliveries, payments and financial services to address the challenges and opportunities of the new normal."
She added that the company will talk to affected employees over the next few days.
Grab is the largest ride-hailing platform in Southeast Asia, and like other travel-related companies, including Uber, Lyft, Oyo and Airbnb, its on-demand ride business has been hit hard by the pandemic. Grab also operates several other businesses, however, including deliveries and digital financial services, which is currently reallocating resources toward because demand for them has increased during the pandemic and stay-at-home orders.
Starling integrates with three new platforms
UK based digital bank Starling Bank has added three new integrations to its Marketplace: Slack, the workplace messaging platform, Bionic, the energy switching service, and Equipsme, a health insurance provider. 
Starling Bank has taken the approach of providing many forward-thinking digital banking services while making the platform more holistic with a marketplace that allows a cafeteria-like service where users may select a variety of third party services. Starling reports that today one in three business customers use the marketplace which offers 26 complementary services that customers can link to their banking app. Starling Bank claims over 177,000 SME customers.
Anne Boden, founder and CEO of Starling Bank, commented on the news, saying: "These new Marketplace integrations are bringing added value to our business customers, helping them to save money on utilities, incentivise their staff with health insurance and sync their Starling app with Slack so their teams can enjoy real-time spending notifications wherever they're working."
Stuart Templeton, head of Slack UK said that in March alone, Slack users nearly tripled the rate at which they integrate their tools in Slack, signalling that more people were getting work done with apps.
TransferGo raises USD$10m for new market growth
TransferGo, the London-based international money transfer service, has raised another USD$10m in funding, as it discloses that its customers numbers has surpassed two million.
The startup is also announcing it has launched in 11 new markets, including Japan, New Zealand, Saudi Arabia, Singapore, and Ghana. That's a doubling down on South East Asia and African market expansion, beyond its original focus on Europe.
Founded in 2012, TransferGo's customer base is predominantly made up of migrants who send money home to their families. It positions itself as offering one of the fastest international money transfer services on the market. This sees it able to provide international "cross-network" transfers, claiming to be the only Pan-European money transfer company that can guarantee your money will reach its destination in 30 minutes.
Countries where money can be sent to now top more than 65, while you can send money from 33 countries, at the last count. Since launching, TransferGo says it has facilitated over seven million transactions, with the number of remittances made daily increasing significantly since the coronavirus crisis and many countries went into lockdown earlier this year.
Want this in your Inbox? Sign up to our newsletter here!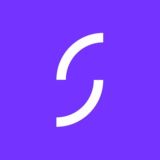 Get the latest news, market analysis, and funding status on Starling Bank